Let's have a look at those incredible new songs that have made it into this week's countdown!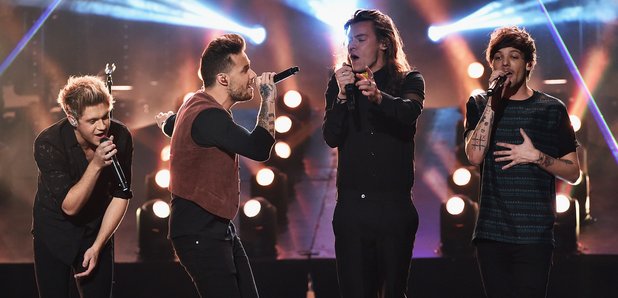 Sometimes this can happen. With the top 40 songs being as strong as it is there sometimes isn't space for a single new entry! So although we don't have any new entries to show you this week, we thought we'd put together a playlist of the countdown's top five singles!
Let's have a look shall we...
No.5: Sigala - 'Sweet Lovin''
Sigala is officially THE man when it comes to new dance music. So far he's had a 100% record of top 10 singles and it looks like 2016 is going to be more of the same.
No.4: One Direction - 'History'
Woop! The boys are back in town. One Direction's 'History' continues its run in the upper echelon of the charts. Is there any way we can postpone the hiatus for another year or two?
No.3: You Don't Own Me - 'Grace feat. G-Eazy'
Once again Grace and G-Eazy make it ANOTHER week in the Vodafone Big Top 40...in fact it hasn't left since it was released!
No.2: Sorry - 'Justin Bieber'
What do we have here? Of course it is Justin Bieber! 'Sorry' has already had its time at No.1 and here it is at No.2...again!
No.1: Love Yourself - 'Justin Bieber'
SIX weeks, yup you read that correctly. It has been an incredible SIX WEEKS at the top of the chart for Justin Bieber's 'Love Yourself'. #KING!
Let's hope that next week we'll have some brand new songs to bring you in the freshest countdown of them all!