Best Christmas TV Advert Songs: From John Lewis To Coca-Cola
5 November 2018, 13:09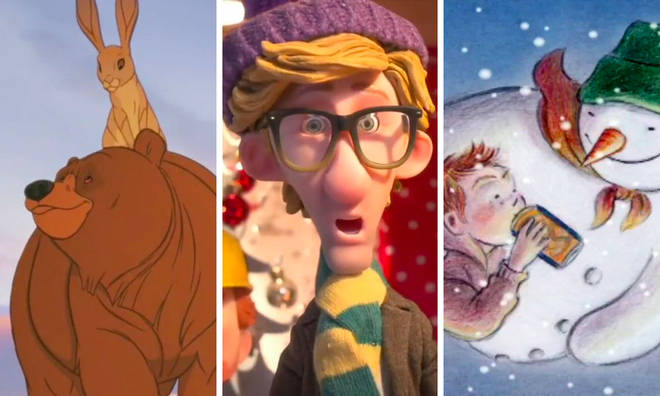 Christmas TV adverts are now an iconic part of the holiday festivities and it's often the music that makes them so special. There have been some incredible songs used in ad campaigns over the years - we've taken a look at some of the best ones ever...
Gabrielle Aplin - The Power of Love

As featured in John Lewis' Christmas advert 2012

British singer-songwriter Gabrielle Aplin recorded 'The Power of Love' for John Lewis' 2012 Christmas advert - a cover of the 1984 Frankie Goes to Hollywood song.

The sweet advert showed a snowman travelling the lands to find the perfect Christmas gift for his wife, Mrs. Snowman.

Melanie Thornton - Wonderful Dreams (Holidays are Coming)

As featured in Coca-Cola's iconic Christmas advert

It's the original, classic Christmas advert. For many, Christmas only officially begins when you spot the bright red, Coca-Cola lorry for the first time on your telly.

'Wonderful Dream (Holidays are Coming)' was recorded by American artist Melanie Thornton for the German Coca-Cola advert in 2001.

Grace - You Don't Own Me ft. G-Eazy

As featured in House of Fraser's Christmas advert 2015

The 2015 Christmas advert for department store House of Fraser featured a cover of the classic 1963 Lesley Gore track 'You Don't Know Me' by Australian singer Grace.

Grace released the track as her debut single, featuring rapper G-Eazy, in March 2015 but it grew to prominence in the UK after the advert premiered in November.

Lily Allen - Somewhere Only We Know

As featured in John Lewis' Christmas advert 2012

There have been so many incredible John Lewis advert songs over the years that we could have included them all on the list but Lily Allen's is a favourite for many.

Her cover of Keane's hit song featured in the 2013 advert, which told the story of a bear hibernating before Christmas but being woken by a friendly hare.

James Corden - The Greatest Gift

As featured in Sainsbury's Christmas advert 2016

Sainsbury's 2016 Christmas campaign featured an original song - 'The Greatest Gift' - performed by British actor and presenter James Corden.

The Late Late Show star provided vocals for the track, which soundtracked a stop frame animation advert telling the story of hard-working dad, Dave.

Howard Blake - Walking in the Air

As featured in Irn-Bru's Christmas advert 2006

'Walking in the Air' is best-known for featuring in the 1982 animated film The Snowman and its cover in 1985 by Welsh choirboy Aled Jones for a Toys "R" Us ad campaign.

However, it's Irn-Bru's cheeky parody of the Christmas classic that sticks in the memory for lots of people, starring a boy who won't share his drink.