13 Of The Most Epic Dance Tracks Of 2015 #TUUUNE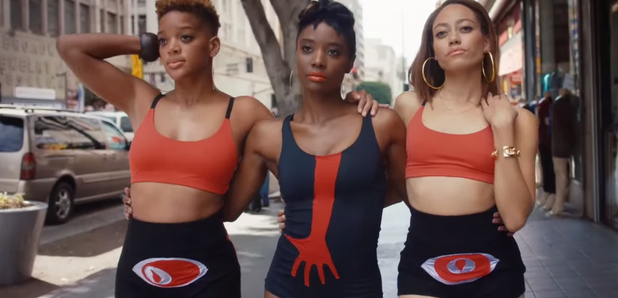 Getting ready to go out with your mates? Well you're going to need a playlist to get your hyped up!
Using all the biggest dance songs taken from this year's weekly charts we have compiled the best 12 to get you in the mood for a night of dancing!
The 13 Coolest Songs Of 2015 #IceCold
Here we go, time get this party started!
1. Calvin Harris & Disciples - 'How Deep Is Your Love'
This is what happens when you get two of the best British dance talents together in a studio...astounding.
2. Skrillex & Diplo feat. Justin Bieber - 'Where Are U Now'
How can we NOT include this?! Justin Bieber has taken his music into a whole new direction and we are SO on board with it.
3. Lost Frequencies - 'Are You With Me'
The Belgian DJ's remix of a song by the same name spent most of July 2015 in the top ten and it's still one of the best tunes around.
4. DJ Fresh feat. Ella Eyre - 'Gravity'
Need one of those uplifting jams to keep your spirits up? Nothing will fill that gap more than this British duo's Vodafone Big Top 40 hit 'Gravity'.
5. Alesso - 'Cool'
Fun fact! This music video was shot in the exact same one as Britney's '...Baby One More Time'.
6. Blonde - 'I Loved You'
Melissa Steel provides the vocals in this all-out feel good 2015 Summer hit.
7. Mike Mago & Dragonette - 'Outlines'
Dutch producer Mike Mago teamed up with Canadian electro-pop act Dragonette to bring us something entirely different and YOU all loved it!
8. David Guetta feat. Emeli Sandé - 'What I Did For Love'
He's undoubtedly one of the most famous DJs in the world which gives him the power to draft in superstars as big as Emeli Sandé...so that's exactly what he did.
9. Sigma feat. Ella Henderson - 'Glitterball'
This absolute banger topped the chart in July after knocking off Little Mix's HUGE hit 'Black Magic'.
10. Avicii - 'The Nights'
This will make you want to conquer the world as well as give you a daily dose of those good feelings you need.
11. Alex Adair - 'Make Me Feel Better'
Can you learn the dances from the video? We'd like to think so, from the grooving beat to the tropical drums this will hype you up for the rest of the day.
12. Philip George & Anton Powers - 'Alone No More'
Philip George and Anton Powers' 'Alone No More' was able to knock Sam Smith's 'Writing's On The Wall' off the No.1 spot just days after it was made available to download. Bravo to the DJ duo!
13. Sam Feldt feat. Kimberly Anne - 'Show Me Love'
The perfect song to start getting ready to. Hair done, nails done, everything did.