18 Of The Best Pop Songs Of 2015. Time To Party!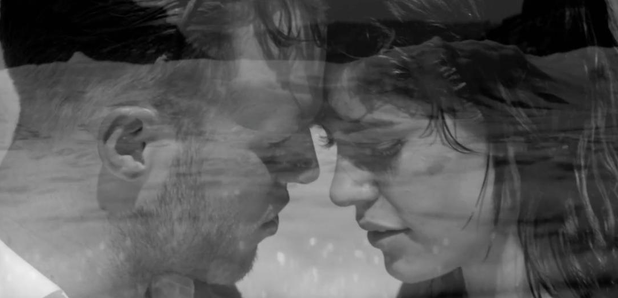 We've compiled a list of the catchiest pop tracks from 2015 that you need to hear! There isn't a single song on here that won't get you up out of your seat.
There is no doubt that 2015 has been one of the best years in recent times for pop songs. From breakthrough Jamaican star Omi's 'Cheerleader' to Carly Rae Jepsen's sugariest hit yet we've got your covered.
Looking for the BEST pop songs of 2016? We've got you covered right here.
GALLERY: Every No.1 Single Of 2015 So Far!
So, let's get down to it, here is your official Vodafone Big Top 40 pop song playlist:
1. One Direction - 'Drag Me Down'
One Direction's surprise single 'Drag Me Down' rocketed to the top of the Vodafone Big Top 40 in record time. However their run at No.1 was cut short by Charlie Puth and Meghan Trainor's 'Marvin Gaye'.
WATCH: It's Finally Here! James Corden & One Direction Team Up For Carpool Karaoke
2. Fleur East - 'Sax'
There is literally no other pop song that will get you more in the mood to party than Fleur's debut single 'Sax'. That's just a fact.
3. Ellie Goulding - 'Love Me Like You Do'
Ellie Goulding's "Fifty Shades Of Grey' soundtrack single was an instant hit when it was released early on in 2015. Ellie Goulding has had a couple of tracks featured on a movie soundtrack however it was this one that pushed the blonde bombshell in super-chart-stardom.
WATCH: Ellie Goulding Sings James Bay's 'Let It Go'...In The Shower
4. Meghan Trainor - 'Lips Are Movin'
'All About That Bass' may have been one of the biggest songs of 2014 however Meghan Trainor returned with something even more special in 2015. 'Lips Are Movin' every bit as fresh and exciting as her debut single and it had a killer music video too.
Meghan Trainor Reveals What She Thinks Of 'Uptown Funk'
5. Olly Murs feat. Demi Lovato - 'Up'
They are the perfect combination of everything we LOVE about the charts. One if a big-time American superstar and the other is a British local lad who can literally do ANYTHING he sets his mind to. Olly Murs' 'Up' is the second single from his album 'Never Been Better'.
WATCH: Demi Lovato's Breathtaking Live Studio Performance Of 'Stone Cold'

6. Taylor Swift - 'Shake It Off'
Come on, where have you been for the last 12 months?! Although it may have been released in 2014, Taylor Swift's 'Shake It Off' has continued to be one of the most downloaded songs of 2015.
7. LunchMoney Lewis - 'Bills'
Do you remember the first time you heard this? 'Oh man, oh man, oh man, oh man.' LunchMoney Lewis' debut single reached No.2 in the Vodafone Big Top 40, narrowly missing out on the top but securing a place in our hearts forever! #Lunch4Life!
8. Maroon 5 - 'Sugar'
We're not going to lie, seeing Adam Levine in a tuxedo may have swayed us a little bit when compiling this list of the best pop songs around. Look at that smile! Those shades! Everything about this is PERFECT.
9. Mark Ronson feat. Bruno Mars - 'Uptown Funk'
It started in December 2014 and hasn't looked back since. 'Uptown Funk' became the longest reigning single in the entire history of the Vodafone Big Top 40 at the end of January 2015, what a track!
10. Kelly Clarkson - 'Heartbeat Song'
What isn't there to like? Any song that lifts your mood is guaranteed a place on this playlist but then you add the fact that Kelly Clarkson is one of the greatest people on the planet and it becomes a necessity.
11. Ariana Grande - 'One Last Time'
Ariana Grande has gone from child T.V star to one of the fiercest pop stars on the entire planet in less than two years. 'One Last Time' followed 'Problem' and 'Love Me Harder' from her album 'My Everything'.
12. Jason Derulo - 'Want To Want Me'
Jason Derulo equalled Ellie Goulding's 2015 record with 4 weeks at No.1 with this banging tune before it was knocked off the top by Tinie Tampa and Jess Glynne's 'Not Letting Go'.
13. Fifth Harmony feat. Kid Ink - 'Worth It'
Fifth Harmony have hit the nail on the head with song; catchy brass interludes, lyrics you can't help but sing whenever you hear it and of course the classic hip hop collaborator. All these components make for an amazing pop track.
14. Little Mix - 'Black Magic'
Little Mix's lead single from their album 'Get Weird' shot into the No.1 spot and stayed there for TWO weeks. 2015 has been a year of '1 week No.1s' however the ladies were album to buck the trend and prolong their stay in pole position.
15. Taylor Swift - 'Wildest Dreams'
Taylor Swift's '1989' has produced some of the best pop songs in the last decade and we believe 'Wildest Dreams' is by far one of the top tracks from 2015.
16. Carly Rae Jepsen - 'I Really Like You'
Carly Rae Jepsen stormed into the music industry with her smash hit song 'Call Me Maybe'. Four years later the Canadian songstress returned with undoubtedly one of the poppets singles of ALL time let alone in 2015. The music video for 'I Really Like You' featured Hollywood legen Tom Hanks as well as a sneaky cameo from none other than Justin Bieber.
17. Omi - 'Cheerleader'
The Jamaican star spent two weeks at the top of the Vodafone Big Top 40 with this hit. The song was actually released a couple of years before 2015 however the track was remixed and voila, here we are.