7 Ways To Uptown Funk It Up Just A Little Too Hard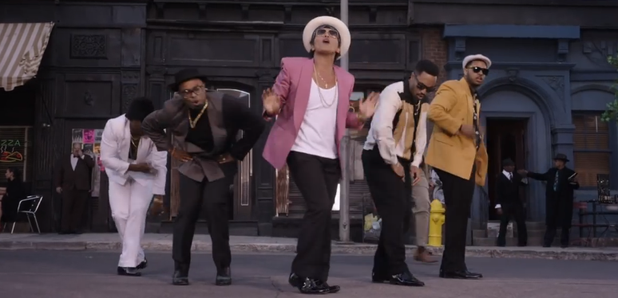 Like everyone else in the world right now we can't get enough of 'Uptown Funk'. However here's a list of how it's possible Uptown Funk just a little too hard.
1. Using the lads as personal leaning posts…
We know, it can be hard, it's been a long day of uptown funking, your feet are starting to hurt and all you want to do is chill out and watch Love Actually with a hot chocolate. But there is no reason to use your mates like this, even if one of them is sporting the same glasses you get when you go to the dentist.
2. Littering...
What's the point in signing the cheque if your mate just throws it on the floor?!
3. Shouting at your hairdresser…
Sometimes hairdressers gets it wrong, but you wait until you leave to complain. Before you make remarks about their cutting style just tell yourself, 'yooou're amaaaazing, just the waaaaay you aaaare'.
4. Making life difficult for shoeshiners…
We bet every time this shoeshiner hears 'Uptown Funk' on the radio he asks his boss for a tea break. Look at his face! The pure desperation to do a good job is heartbreaking.
5. Causing traffic delays…
What people don't realise about this scene is that the car was literally some guy just trying to get to work. However once Mark jumped on his bonnet and Bruno started dancing, he realised he wouldn't be making that 9 o clock meeting.
6. Being a noisy neighbour…
The thing about this one is that most of the guys look happy, however we are pretty sure the fellow in the white suit has just had his foot crushed by Bruno and is screaming in agonising pain.
7. Having a board game party in the street…
There's a time and place for a little game of Dungeons and Dragons with your pals and in the middle of the street is not it. Plus what if you drop your dice down the drain, your level 58 fire wizard won't be able to move four places, heh *snort* heh.
But at the end of the day Bruno, we salute you. One day we hope you can give us a gnarly high five just like this.