14 Of The Coolest Songs Of 2015 #IceCold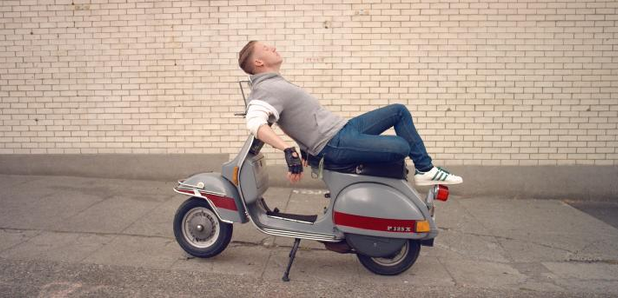 Some songs make you want to stick on a pair of Ray Bans, turn your headphones to full volume and walk down the street like a boss. Here are a few tracks to help you out.
Cool can come in many different forms. It could be in the swagger of Bruno Mars' hips whilst he 'Uptown Funks it up' or that bass line in a Weeknd track that gets you shuffling in your seat.
Let's have a look at the coolest songs from 2015.
1. Drake - 'Hotline Bling'
For anyone who STILL doesn't believe that Drake's 'Hotline Bling' isn't cool...is basically wrong! The rollback sweater and dad dancing is the way to go in 2015.
2. The Weeknd - 'Can't Feel My Face'
There is unlikely to be a cooler chorus than this in the next decade let alone this year.
3. Rihanna, Kanye West & Paul McCartney - 'FourFiveSeconds'
Biggest rapper in the world? Check. Legendary Beatle? Check. Rihanna in double denim? Check. Result = 100% cool.
4. Echosmith - 'Cool Kids'
'I wish that I could be like the cool kids'. You know what Echosmith...we think you are cool.
5. Hannah Wants & Chris Lorenzo - 'Rhymes'
Hannah Wants and Chris Lorenzo's remix of Daft Punk's 'Technologic' had already been sampled by Busta Rhymes for 'Touch It' however this dup took things to a new level in this instant house classic.
6. Alesso feat. Roy English - 'Cool'
The title says it all...
7. Maroon 5 - 'Sugar'
Adam Levine driving around Los Angeles in a tuxedo and a pair of shades in a convertible is just super awesome #FACT
8. Disclosure - 'Holding On'
The Lawrence brothers' single 'Holding On' has that signature Disclosure beat but it's Gregory Porter's smooth vocals that bags the songs place on our coolest tracks of 2015.
9. Flo Rida - 'GDFR'
The Vodafone Big Top 40 No.1 can get anyone moving and grooving. When that hook comes in, we challenge you not to get up and dance.
10. The Weeknd - 'Earned It'
We know, this is a second song from The Weeknd but his 'Fifty Shades Of Grey' soundtrack single is perfect.
11. Nathan Sykes - 'Kiss Me Quick'
Jazzy...smooth and generally just plain bad-ass. Nathan Sykes' solo song 'Kiss Me Quick' has all the components to be a cool hall of famer.
12. Rudimental feat. Anne Marie & Will Heard - 'Rumour Mill'
Who knew all you needed for a insanely cool music video is black and white film, a car and two performers who are probably the most natural looking duo in music history.
13. Macklemore & Ryan Lewis - 'Downtown'
Forget Uptown...it's all about 'Downtown'. Macklemore & Ryan Lewis have delivered a song that has actually made buying a moped cool again. Enough said.
14. Mark Ronson feat. Bruno Mars - 'Uptown Funk'
The record breaking single is all types of cool. Pink suits, playing chess in the street and of course an endless amount of hair curlers all add up to a big bag of win.