12 Of The Very Best Songs From The 'Made In Chelsea' Soundtrack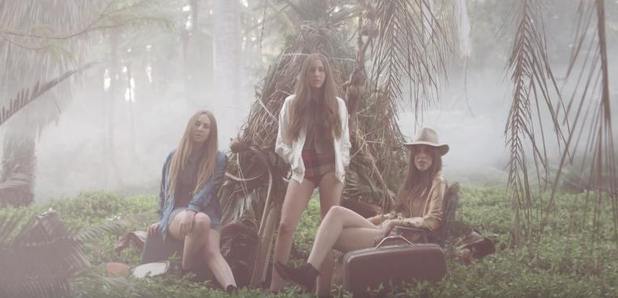 Made In Chelsea's songs are ALWAYS on point. So here's the perfect playlist of the very best singles from the hit TV show.
Apart from the fact that we can't wait for each juicy episode to air, we also fall in love with pretty much EVERY song on the 'Made In Chelsea' playlist. Whether you're a fan of HAIM or a true indie lover at heart with the likes of Bombay Bicycle Club and Wolf Alice, the MIC soundtrack is perfect.
ARGH! 11 Rage Anthems To Listen To When You're Angry

Lets have a look at the tracks shall we?
1. Bombay Bicycle Club - 'Luna'
Taken from their THIRD album 'So Long, See You Tomorrow', Bombay Bicycle Club's 2014 hit 'Luna' is one of the most uplifting songs ever written. Perfect to blast out on a Summer day and sing along to the chorus at the top of your voice.
2. Flume & Chet Faker - 'Drop The Game'
Australians unite! Flume and Chet Faker's collaboration from their 2013 EP 'Lockjaw' oozes cool and has a laid back vibe worthy of the best slow jams in the world.
3. M83 - 'Midnight City'
We couldn't have a 'Made In Chelsea' playlist without including their iconic theme tune from M83!
4. Tom Odell - 'Can't Pretend'
Tom Odell's most famous single may be 'Another Love' but it was his epic anthem 'Can't Pretend' taken from his debut album 'Long Way Down' which made the elite playlist.
5. HAIM - 'Falling'
The three HAIM sisters are pure rock, that's just a fact. They write all their own music, they play all the instruments and do it all whilst being the coolest and down to earth people on the planet.
6. Imagine Dragons - 'On Top Of The World'
If somebody could bottle happiness and put it in a song it would probably come out like Imagine Dragons' breakthrough single 'On Top Of The World'.
7. CHVRCHES - 'Gun'
Is anybody else starting to notice that every single artist on this list is just too damn cool? We're not sure we are chic enough to check out this music!
8. Wolf Alice - 'She'
The indie rock four-piece from North London are masters at creating alternative 3 minute masterpieces and 'She' is no different.
9. Hot Chip - 'Need You Now'
They've become absolute legends of the dance scene and their 2015 effort 'Need You Now' from their 2015 LP 'Why Make Sense?' further cements the fact they are perfectionists in their genre.
10. The 1975 - 'Love Me'
Its poppy and flash but still has just that little bit of edge to make it one of those tracks you gravitate to and end up playing five times in a row.
11. Bloc Party - 'The Love Within'
This isn't retro Bloc Party, this is the NEW Bloc Party everyone is talking about. Taking direction from their electro mad lead singer Kele, BP are putting out some of the best new music that'll hook you in and catch your imagination.
12. Alt J - 'Tesselate'
Those opening piano chords should grab any music lover by the ears and force them to enter an epic three minute journey of overlapping notes, semi-psychadelic melodies and dreamy vocals.