12 Best Movie Star Music Video Appearances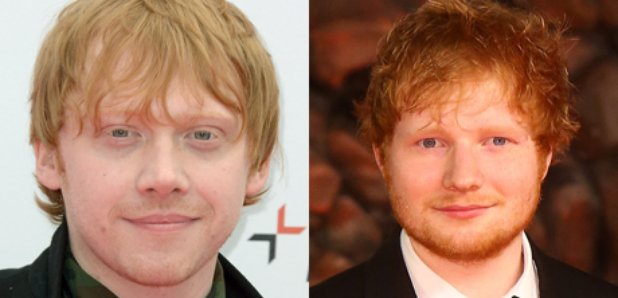 Whether you are one of the biggest solo artists in the world or a relatively unknown indie band, sometimes a little star power is needed to boost your music videos.
We all love a good celebrity actor appearance in our favourite music videos but who would you put in the top 12. Well we have compiled a list of twelve of our favourites for you to check out.
Do you not agree with our top 12? Have we left out one of your favourite cameos in a music video? Let us know in the comments section below.
12. Michael Madsen - Black Widow (Iggy Azalea & Rita Ora)
He's one of the coolest actors around and even though he plays a really horrible character you can't help but still find Michael Madsen mega smooth.
11. Eddie Murphy - Remember The Time (Michael Jackson)
It only makes sense that back in 1991 the King Of Pop hired in the King Of Comedy in this Egyptian themed music video for 'Remember The Time'.
10. Ben Stiller - Bad Boy For Life (P. Diddy)
Ben Stiller plays Diddy's grumpy neighbour in the rapper's 2001 anthem.
9. Johnny Depp, Chris Pine, Jude Law, Sean Penn, Alice Eve, James Corden & Meryl Streep - Queenie Eye (Paul McCartney)
When you are a former Beatle, you have some extreme pulling power when it comes to getting stars to appear in a music video with you, case in point 'Queenie Eye'.
8. Bruce Willis - Stylo (Gorrilaz)
John McClane driving in the fast lane with a bunch of cartoon characters…yes please!
7. James Van Der Beek - Blow (Ke$ha)
He's a former Teen Choice award winner and let's face it we all still have a soft spot for VDB from those Dawson Creek's days.
6. Megan Fox - Love The Way You Lie (Eminem)
When the HOTTEST woman on the planet teamed up with Slim Shady for this music video it came as no surprise that it slowly reached near the 1 BILLION views mark in no time.
5. Jason Sudekis, Jason Batemen, Will Forte & Ed Helms - Hopeless Wanderer (Mumford & Sons)
Be sure to watch this one until the very end to catch some serious KISSING action.
4. Robert Downey Jr - I Want Love (Elton John)
Before Iron Man, this was thought of as one of Robert Downey Jr's best performances on camera. That intensity though...
3. Daniel Radcliffe - Beginners (Slow Club)
We all know about Daniel's love for alternative music so it doesn't come as a surprise when he appeared in this sweet track.
2. Rupert Grint - Lego House (Ed Sheeran)
How could we ever forget this? What's not to love? Rupert plays Ed's doppelgänger perfectly!
1. Christopher Walken - Weapon Of Choice (Fatboy Slim)
Hollywood legend Christopher Walken shows us all how it's done in Fatboy Slim's 'Weapon Of Choice'. However we advise not to try some of these at the club…particularly the flying part.