This Week's New Chart Songs (14th June 2015)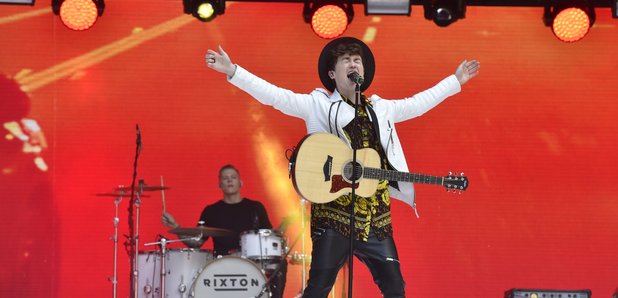 Here is your Vodafone Big Top 40 playlist of brand new entries that entered the chart on this Sunday's show including Chris Brown, Walk The Moon and Rixton.
We were blessed with a total of SIX new entries in this weekend's countdown (thank God, we only had two the week before!). They range from a Mexican DJ to a former X Factor winner. Let's have a look shall we?
Starting at No.34 we have DJ Fresh and Adam F's collaboration 'Believer'.
No.34: DJ Fresh & Adam F - 'Believer'
We last saw DJ Fresh in the top ten with with his Ella Eyre collaboration 'Gravity'. This time around the platinum haired producer has teamed up with fellow English DJ Adam F from Liverpool.
No.32: Leona Lewis - 'Fire Under My Feet'
The X Factor series 3 winner Leona Lewis is back! Her new single 'Fire Under My Feet' is from her upcoming FIFTH studio album 'I Am'.
No.15: Rixton - 'We All Want The Same Thing'
After narrowly missing out on a top ten place at lockdown last weekend, Rixton's 'We All Want The Same Thing' makes it's debut this week at No.15.
Check out our 'Rixton's Quickfire Questions' gallery right now.
No.12: Zedd feat. Selena Gomez - 'I Want You To Know'
They may not be together anymore...but the music lives on! Zedd and Selena Gomez's 'I Want You To Know' came in at No.12 just behind Natalie La Rose's 'Somebody'. Can they make the top ten in a week's time?
No.8: Chris Brown & Deorro - 'Five More Hours'
Mexican DJ Deorro has already released this song twice before, however the third reincarnation featuring Chris Brown charted at No.8 just HOURS after it was released.
No.6: Walk The Moon - 'Shut Up And Dance'
The Ohio based band scored their first EVER Vodafone Big Top 40 place in Sunday's countdown. What a way to start!
9 Things You NEED To Know About Indie Pop Band 'Walk The Moon'.