HOT! 16 Sexiest Music Videos Of 2015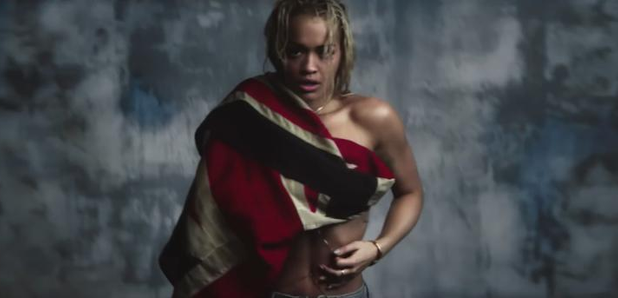 Here is our DEFINITIVE list of the sexiest music videos from the past twelve months.
Music videos can be everything from funny and clever to weird and wonderful however every now and then a video comes around that is just too sexy for words.
From Taylor Swift's blockbuster 'Bad Blood' featuring pretty much EVERY gorgeous model alive to Pep & Rash's vampiric 'Rumors', we have you covered.
Why not check out last years? Here's the '11 Sexiest Music Video Moments Of 2014'
So let's have a look at the HOTTEST music videos from all of your favourite pop stars:
1. Sia - 'Fire Meets Gasoline'
Whats hotter than Heidi Klum starring in a music video promoting her own lingerie line? Heidi Klum starring in a music video promoting her lingerie line WITH 'Game Of Thrones' star Pedro Pascal (Oberyn Martell).
The 'Sia Music Video Trilogy' is finally complete and you need to know about it.
2. Taylor Swift - 'Bad Blood'
If there is one way to get onto any 'sexiest music videos' list then hiring pretty much every supermodel in the business is one way to do it. Taylor Swift enlisted Lily Aldridge, Gigi Hadid, Cara Delevingne and more in her 'Bad Blood' video.
Here Is A Cover of Taylor Swift's 'Bad Blood' You HAVE To Hear
3. Justin Bieber - 'What Do You Mean?'
Justin's 'What Do You Mean?' became the only song to grab the No.1 spot TWICE in one year and it probably helped to have a music video as sexy as this one.
Check out ALL the best parts of Justin's 'What Do You Mean?' music video.
4. Selena Gomez - 'Hands To Myself'
It might not be an official music video but come on...it has the Victoria's Secret Angels in it!
5. Rita Ora - 'Poison'
The 'R.I.P' singer is bringing sexy back in her brand new single 'Posion'. Note the unnecessary yet mesmerising running scene near the end.
LISTEN: Rita Ora Drops 'Body On Me' Remix Feat. Fetty Wap
6. Maroon 5 - 'This Summer's Gonna Hurt'
This can be summed up in one sentence, 'Adam Levine in the nude'.
7. Jason Derulo - 'Want To Want Me'
This Vodafone Big Top 40 No.1 is known for it's half naked Jason Derulo just as much as it is for it's catchy chorus and incredible vocals.
8. Michael Calfan - 'Treasured Soul'
We ALL love to skateboard around town in our underwear right? Well Michael Calfan's finally documented it in his music video for Treasure Soul'.
9. Pitbull feat. Ne-Yo - 'Time Of Our Lives'
Well why aren't any of your parties like this?!
10. Alex Adair - 'Make Me Feel Better'
Holy moly look at those pins! We have another dance track on the list people. This single entered the top 40 at the start of March and we ALL fell in love with it.
11. Ellie Goulding - 'Love Me Like You Do'
Is it any surprise that a song from the 'Fifty Shades Of Grey' soundtrack has snuck onto the list? This held onto the No.1 spot for a solid MONTH!
Ellie Goulding Sings James Bay's 'Let It Go'...In The Shower
12. Demi Lovato - 'Cool For The Summer'
Just watch it...that is all. No but seriously Demi Lovato pretty much put al others to shame when she released this music video. Words can't even describe the pure sexiness of this video.
13. Rita Ora feat. Chris Brown - 'Body On Me'
Another Rita Ora video? Well what can we say, the girl knows how to turn the sexy dial up to 11. Her collaboration with Chris Brown will no doubt get you hot under the collar.
Listen to the incredible Fetty Wap remix of Rita's 'Body On Me'.
14. Nick Jonas - 'Levels'
Nick Jonas in a selection of tight t-shirts and jackets? Do we really have to say much else about why this is in the sexiest music videos of 2015?
15. Pep & Rash - 'Rumors'
Pep & Rash's 'Rumors' entered the chart back in April whilst Wiz Khalifa's 'See You Again' was topping the table. The music video is pretty hot stuff...caution: it gets a little...bitey.
16. Martin Garrix feat. Usher - 'Don't Look Down'
Everything is a little sexier when you are lounging by the pool on holiday. Is it bad we just want to be on vacation everyday? No? Good! We thought it would just us.