You're Up Next! 12 Epic Singles Impress With At An Audition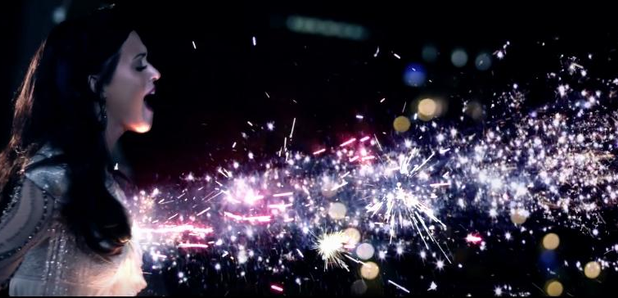 Whether it is an X Factor audition or for a local musical. Here are some songs to help you blow away the people you need to impress!
You've been practising those notes in the shower for most of your life now and it is finally time to put all the practice into your final audition piece. But wait a second...you haven't got a clue what track to sing!
Well we think we've solved your issue with this handy list of singles guaranteed to get a reaction.
ARGH! 11 Rage Anthems To Listen To When You're Angry

Choose wisely...
1. Adele - 'Hello'
Ok, now we're not expecting you to compete with Adele. But 'Hello' is a No.1 single, an insanely powerful song and even if you channel 50% of Adele, you're on to a winner.
2. Nathan Sykes - 'Over And Over Again'
Nathan Sykes' 'Over And Over Again' came out of nowhere and instantly rocketed to the top of those single you just have to belt out every now and then.
3. Sam Smith - 'Stay With Me'
All the stars with the biggest vocals are in this list, don't you worry. If we're honest, we could have chosen any of Sam Smith's songs from 'In The Lonely Hour' but we rolled a dice and 'Stay With Me' was selected.
4. Michael Buble - 'Cry Me A River'
Are you a little bit of a crooner? Maybe Michael Bublé's 'Cry Me A River' is a perfect fit for you. (It worked out for Liam Payne on the X Factor!).
5. Sia - 'Chandelier'
BIG notes, BIG tune...need we say more?
6. Years & Years - 'Shine'
It is not always biggest divas and vocalists who provide us with perfect songs to audition with. Electronic trio Years & Years served up a slice of gold with 'Eyes Shut'.
7. Leona Lewis (Snow Patrol) - 'Run'
It probably isn't fair putting in Leona Lewis is it? Sometimes a star is born when you see their very first audition and this was certainly the case with Leona. Her cover of Snow Patrol's 'Run' was truly breathtaking when she released it all the way back in 2008.
8. Beyonce - 'Drunk In Love'
'Drruuuuuunk in loooooove'. Trust us, belt this one out in perfect pitch and you'll no doubt have ALL eyes on you.
9. Jessie J - 'Mama Knows Best'
Does anyone know any other singer who can hit as many notes as Jessie in a single song? If this doesn't inspire you to reach those scales, we're not sure what will.
10. Katy Perry - 'Firework'
Not only is this an incredible choice to audition with, it is also the PERFECT song to psyche you up before the big day!
11. Whitney Houston - 'I Will Always Love You'
It may be an oldie, but it'll forever be a goodie. Singers like Whitney don't come around often so why not do her proud and show us what you're made of.
12. Christina Aguilera - 'Beautiful'
Singers don't come as special as Christina, that's just a fact. If you can do 'Beautiful' justice, then you've already won the part/entire competition. Go on! Knock it out the park.
Let's all hope that you absolutely nail that audition! You've now got 12 songs to choose from that'll blow away those people you have to impress. Good luck! You can do it!