9 Modern Classics YOU Can Easily Learn On The Guitar #YouCanDoIt!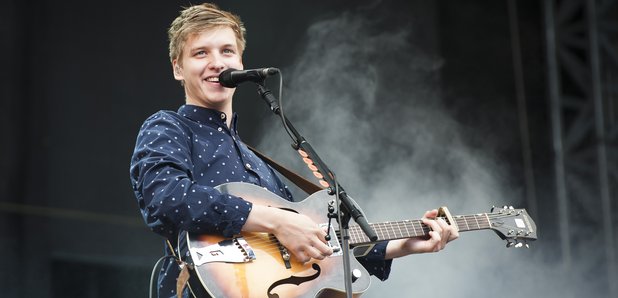 You've finally decided to learn an instrument. What's the next step? Load up this page, get the guitar ready and start learning!
Ever wanted to learn the guitar but always found it tricky to pick up a tune? Well we have put together a list of the easiest songs for you to master on the world's coolest musical instrument. So start channelling your inner Ed Sheeran as it is time to learn those chords!
I Do! 12 Beautiful Songs To Walk Down The Aisle To #Aww

It is going to be hard work, make no doubt about it. But we believe in you guys.
1. Bruno Mars - 'The Lazy Song'
Its simple, its fun and doesn't consist of many chords. Bruno Mars' 2010 hit from 'Doo Wops & Hooligans' is the perfect uplifting track to get started. Once you've mastered this you won't be able to stop playing it!
2. Oasis - 'Wonderwall'
Oasis' 'Wonderwall' is officially the song that EVERYONE tries to learn at some point or another. Why? Because it really is THAT simple. As long as you can strum into, you'll have this nailed down in no time.
3. Jason Mraz - 'I'm Yours'
What's better than learning your first song on guitar? Learning a song that will make other people smile as soon as you start picking away at those strings.
4. Taylor Swift - 'Wildest Dreams'
We've all heard the original version of 'Wildest Dreams' but Taylor Swift's stripped back version should inspire to knuckle down and learn as soon as you take the guitar out of the case. You can do this, we believe in you!
Check out the VERY best moments from Taylor Swift's EPIC 'Wildest Dreams' music video.
5. Shawn Mendes - 'Stitches'
Shawn Mendes' breakthrough single 'Stitches' has taken on a life of its own in the Vodafone Big Top 40 chart. Is it because of Shawn's killer vocals? Partly. But it is also down to the track's simple song structure. Go go go!
6. Ed Sheeran - 'Give Me Love'
Ok we're not asking you to challenge Ed Sheeran to a guitar battle but 'Give Me Love' is one of the simpler songs in Ed's repertoire. Its not like we're asking you to learn 'You Need Me, I Don't Need You'.
7. Justin Bieber - 'Love Yourself'
Vodafone Big Top 40 No.1 single anyone? The beauty of Ed Sheeran's writing is that if you spend enough time practising it, you WILL be able to play it effortlessly.
8. Jamie Lawson - 'I Wasn't Expecting That'
Jamie Lawson's 2015 No.1 single 'I Wasn't Expecting That' came literally out of nowhere when it stormed the chart in the latter stages of the year. With enough dedication we're sure you can have this perfected in no time.
9. George Ezra - 'Listen To The Man'
We know we might be asking quite a lot from you learning songs by Ed Sheeran, Jamie Lawson and George Ezra but that is how much faith we have in you. Give 'Listen To The Man' from George Ezra's 'Wanted On Voyage' a try one afternoon.