ARGH! 11 Rage Anthems To Listen To When You're Angry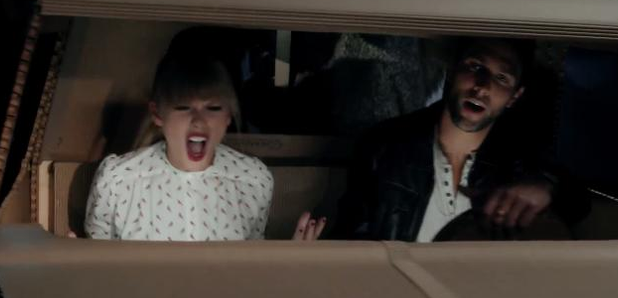 Have you ever been so angry you just need to put on some music & scream along to it at the top of your lungs? This angry music might help!
We get it, sometimes that order from Amazon is a couple of days late or that guy at work just won't stop with the terrible jokes all day and you just want to scream.
So why not shout along to some of these angry anthems! It beats just shouting for no reason right? Anyway, you're probably already getting a bit het up just reading all this text right? Better get on with the songs!
12 Gym Songs To Help Push You To Your Limit This Year #PUMP

1. Kelis - 'I Hate You So Much Right Now'
The title of the track says it all doesn't it? As well as 'Milkshake', Kelis has another hit back in 1999 and it was 4 minutes of this rage filled awesomeness.
2. Eminem - 'The Way I Am'
The rap GOD is here of course. Eminem's 'The Way I Am' is anger in its purest of forms. To be honest there were a few of Slim's tracks we could have picked but...well...you know...swear words and all that.
3. Linkin Park - 'In The End'
Just so you know, this is one of the BEST songs to sing in a group. The great thing is, even if you sound like a dying cat, in the end...it doesn't even matter. See what we did there!
4. Taylor Swift - 'We Are Never Ever Getting Back Together'
Who knew the princess of pop had a nasty streak? All of us really, this song was absolutely HUGE wasn't it. If you ever have an ex who literally won't give up, it is probably best just to send them this song and eventually they'll get the message.
5. Kanye West - 'Black Skinhead'
Kanye West's 'Yeezus' was revolutionary and WAY ahead of its time but the song 'Black Skinhead' stuck out more than any other single for its pure grittiness and anger.
6. Pink - 'So What'
Pink has built her entire career on incredible music. fantastic live shows and of course that hard-nut attitude we have all come to love. If any song perfectly shows what the 'Missundaztood' is all about it is 'So What?'.
7. 30 Seconds To Mars - 'The Kill'
Can you believe this is already over TEN years old?! 30 Seconds To Mars' rock anthem is perfect to belt out at the top of your voice (especially the chorus).
8. Rage Against The Machine - 'Killing In The Name'
Well what do we have here? It is the VERY first Vodafone Big Top 40 No.1 ever of course. We all remember Rage Against The Machine's 'Killing In The Name' and we'll definitely never forget it.
9. Nirvana - 'Smells Like Teen Spirit'
When iconic angry songs are in question, it is extremely hard to leave out the fathers of Grunge music, Nirvana. This entry was decided on the flip of a coin with their other hit 'Lithium', both absolute bangers.
10. Limp Bizkit - 'Break Stuff'
Yes, you do remember this don't you. How can anyone ever forget the red-capped Fred Durst and his crew of late 90s rockers in their high tension tune 'Break Stuff'.
11. Skrillex - 'First Of The Year (Equinox)'
Just wait for the drop and thank us later!
We really hope this has helped you in some way or another. If it hasn't we suggest maybe a quiet stroll in the park or perhaps you all just need a nap!