Alessia Cara : An Exclusive Interview With 2016's Biggest Breakthrough Artist
15 March 2016, 11:52 | Updated: 23 March 2017, 16:49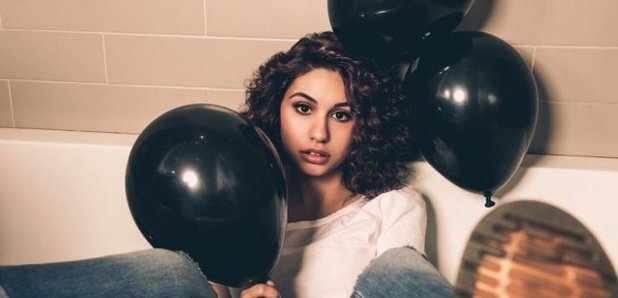 We were lucky enough to grab Alessia for an exclusive online interview to chat all things music! From what she listens to on the road to the special bond with her fans.
There is something special about Alessia Cara. We all know by now she's an incredible singer and performer however she brings more to the table than just that.
When we sat down to talk with her recently, we couldn't help but catch ourselves smiling whilst she spoke; she brought with her an energy that the whole room was feeding off and her passion for music was plain to see for all. Have a read of what she had to say...
WATCH: Alessia's Cara's first ever single to reach the Vodafone Big Top 40.
How does your new single 'Wild Things' differ from your breakthrough track 'Here'?
'I think sonically the two track are very different, 'Here' was more mellow, more chilled and on the R&B side of what I do whereas 'Wild Things' shows off the pop elements of my music. It's a bigger, alternative, up tempo song that's about acceptance and refusing to apologise for being who you are'.
Check out exactly what Alessia is talking about by watching the brand new video for 'Wild Things' below:
What is it like playing to bigger venues as your career progresses?
'It's awesome, it's crazy to see the growth. When I sing to these people, more and more of them are knowing my songs, it started with people knowing a few songs however its starting to turn into every song and every word and it's just incredible.'
What do you prefer to play to, a smaller, more intimate crowd or a bigger gig?
'Smaller crowd are more intimidating because you can see the crowd's faces and they're all staring at you but they're both equally as cool.'
Alessia played at London Dingwalls back in 2015 where she brought hometown girl Katy B on stage with her for a cover of Drake's 'Hotline Bling'.
Alessia has now moved onto bigger venues in the UK such as the Electric Brixton, Birmingham Institute and Manchester's 'Sound Control' where they are of course...SOLD OUT!
.@alessiacara on 23rd March is now SOLD OUT. pic.twitter.com/MMalxwdtsJ

— Electric Brixton (@electricbrixton) January 19, 2016
What's it actually like having fans at such a young age? (She's ONLY 19!)
'It feels a little strange, I never thought that people meeting me would be a cool thing, I never expected it to get to this point where people look up to me. It's been an adjustment for sure because i'm obviosly still just a regular person. I'd probably be friends with my fans if i'd met them in school so it's crazy for them to see me as someone exciting to meet'.
Alessia with fans tonight! (via @l0calg0ner) pic.twitter.com/X6YqzzCskb

— Alessia Cara World (@AlessiaCWorld) February 21, 2016

What artists do you listen to when you're travelling around the world?
'Well Rihanna's new album is amazing, listen to a LOT of that. I love Kevin Garrett, he's awesome and a duo from New Zealand called Broods. Those are the main ones at the moment'.
Broods - 'L.A.F'
Kevin Garrett - 'Refuse'
If you had to choose one song from your album 'Know-It-All' to play a person who has never heard of you, which one would it be?
'The song 'Four Pink Walls' talks about my dream of music as well as my childhood, so I feel like that one tells a lot about me as well as 'Seventeen'. So if you want to know more about me as a person, i'd start with those.
Alessia's debut studio album 'Know-It-All' is out now featuring the likes of 'Here' and 'Wild Things'. If you haven't had a listen to it yet, you REALLY need to get on it...like now!