WATCH: Anne-Marie's Pokemon Card Story Is Guaranteed To Make You Cry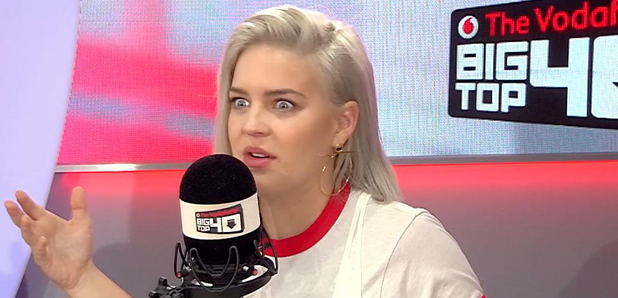 She may be a Vodafone Big Top 40 chart topper but Anne-Marie had her share of problems with Pokemon cards just like all of us.
Anne-Marie's 'Ciao Adios' debuted on Sunday 19th February in the Vodafone Big Top 40 at No.30 so we thought it would be a good chance to catch up with the talented singer in the studio.
Download Anne-Marie's 'Ciao Adios' right now.
As we know, Anne-Marie is a big fan of Pokemon, so we just couldn't help but ask her about it. Little did we know, by the end of the interview, we'd want to give her the biggest squeeze in the world.
'In my first packet, I got a shiny Charizard and that's like the best card ever. Then I got loads and loads and loads. I had them all in my pocket, went on a day trip with my dance school and someone stole my coat with them all in'.
The pain is real guys.
We're gonna talk to the absolute LEDGE, @AnneMarieIAm soon. doesn't even begin to sum up our excitement! https://t.co/4ul1ciAnoN pic.twitter.com/0SIZdbFGiK

— Vodafone Big Top 40 (@BigTop40) February 19, 2017