Who Is Zandhr? Ariana Grande's Secret Album 'Nobody Does It Better' Leaked
6 November 2018, 11:38 | Updated: 6 November 2018, 11:48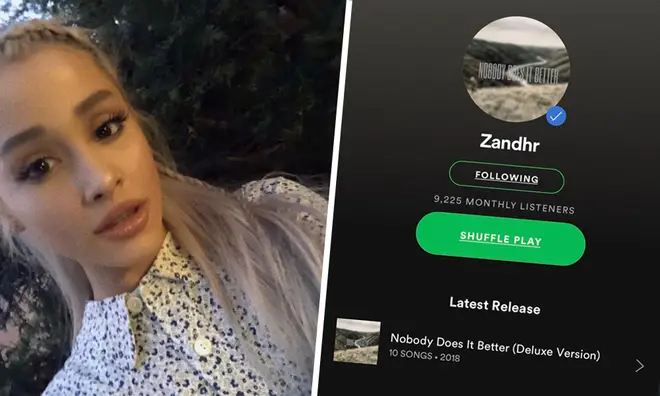 A secret album by Ariana Grande, under the name Zandhr, appears to have been leaked on streaming services. 'Nobody Does It Better' features ten unreleased Ariana tracks, including a collaboration with Migos rapper, Quavo.
Ariana Grande only released her fourth studio album Sweetener back in August but now a new album of never-heard-before tracks has been discovered by fans.
The album Nobody Does It Better has been uploaded under the name Zandhr rather than on any of Ari's official channels, however it's hard to deny that it's the 'No Tears Left to Cry' singer.
> Who Are The Ex-Boyfriends In Ariana Grande's 'Thank U, Next'?
The voice sounds just like Ariana and there's another hint in the artist bio, which says "right now I'm in a state of mind, I wanna be in like all the time" - the opening lyrics to the Sweetener lead single - written in her upside down style.
As further evidence: the account is verified, long-term collaborator Victoria Monet is one of the related artists, and 'Ariana Grande: Best Of' is listed as being an official artist playlist.
If that wasn't enough, fans are saying that some of the album tracks have been performed live by Ariana in the past, proving that it's not a new artist called Zandhr:
'Champagne' appears to be a version of 'Pink Champagne', released when Ariana reached 10 million Twitter followers.
'Too Close' was a bonus track on the Japanese version of her second album, My Everything.
'In Your Hands' was a collaboration teased by Ariana Grande and Diplo in 2016.
'Better Days' was performed by Ariana Grande and Victoria Money at the One Love Manchester concert.
There's also a collaboration with Migos star Quavo on the secret album, titled 'Be Alright'.
At the moment, it's proving quite difficult to actually listen to the album. Whilst it's listed on streaming services, including Apple Music, not everyone is seeing the option to actually play the tracks.
'Nobody Does It Better' is not the only bit of new music from Ariana around at the moment. Last weekend, Ari dropped a new song titled 'Thank U, Next' all about moving on from her ex-boyfriends, including Mac Miller and Pete Davidson.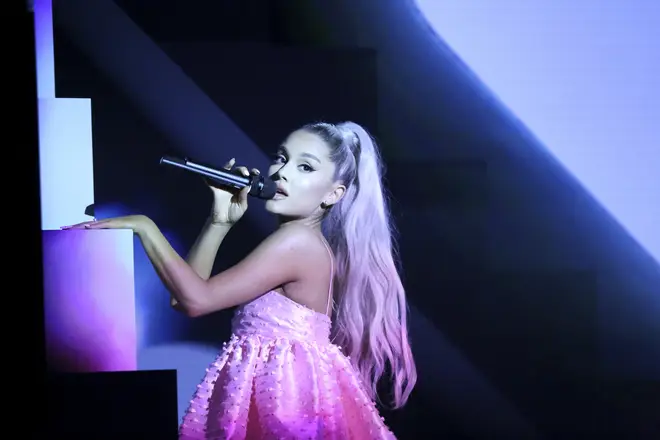 Zandhr - Nobody Does It Better tracklist:
1. In Your Hands
2. Fiesta
3. Cadillac
4. Too Close
5. Better Days
6. Champagne
7. Too Long
8. Be Alright
9. Nobody Does It Better
10. Ridiculous