Ariana Grande knocks herself off Number 1 in the UK
24 May 2020, 18:54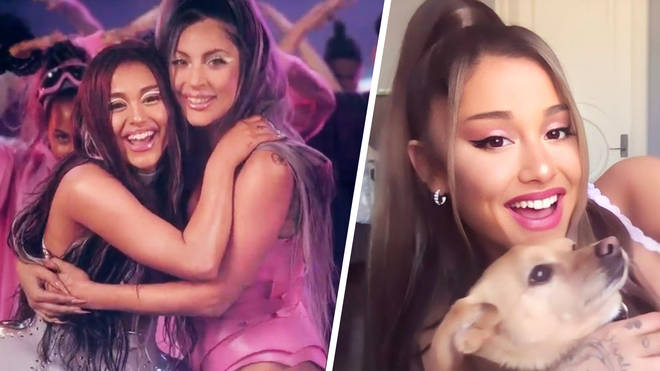 Ariana Grande has knocked herself from Number 1 on The Official Big Top 40.
Lady Gaga and Ariana Grande's 'Rain On Me' has gone straight to Number 1 on the UK's biggest chart show.
It means Ariana has become one of the few artists ever to knock herself from the top spot here in the UK.
Last week's Number 1, her 'Stuck with U' collaboration with Justin Bieber, slipped three places to Number 4 this week.
Ed Sheeran was the last person to achieve the feat. His 2017 Christmas Number 1 song 'River' with Eminem knocked Ed's 'Perfect Duet' with Beyoncé from the top of the charts.
Justin has also knocked himself from Number 1 before. Back in 2017, Justin's remix of 'Despacito' beat the previous week's Number 1 - DJ Khaled's 'I'm The One', which he also featured on.
German DJ Topic was on FaceTime with Will Manning to find out his single 'Breaking Me' had gone to Number 2. Katy Perry was also on the show to see her latest track 'Daisies' chart at Number 15.
Katy is currently expecting her first child with fiancé Orlando Bloom and revealed that pregnancy cravings have kicked in.
The singer told Will that she's been eating a lot of spicy food which she'd never been interested in before.
> See this week's Official Big Top 40 in full