Avicii & Chris Martin Song 'Heaven' Set To Be Released Months After DJ's Death
8 August 2018, 11:00 | Updated: 31 October 2018, 16:06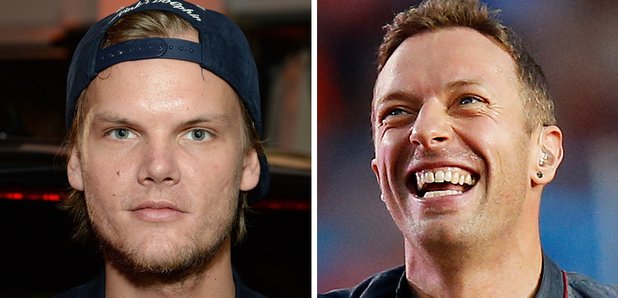 Avicii's collaboration with Coldplay's Chris Martin looks set for a posthumous release.
The song 'Heaven' was thought to have been recorded a few years ago for Avicii's True Stories album but ultimately not included.
Avicii's co-producer Carl Falk posted a photo on Instagram over the weekend, now deleted, that showed him working on the track.
> Top 10 Biggest Songs of 2018
Carl captioned the post: "Yesterday was a strange and emotional day in many ways trying to finishing these songs. It's not the same producing without you by my side. I miss you hanging over my shoulder doubting every little thing and detail in the song. #avicii #heaven"
Carl produced a number of hits with Avicii, including 'Broken Arrows' and the 2017 single 'Without You'.
The documentary Avicii: True Stories, premiered in October 2017, showed Chris in the studio laying down vocals for the track. Avicii had played the song live a number of times and a studio version leaked and made its way online.
Some of the song's lyrics are particularly heartbreaking given what happened since, including the line: "I think I just died, and went to heaven".
Avicii, whose real name was Tim Bergling, tragically died earlier this year, at the age of 28. Following the DJ's passing, his family released a statement saying that he "could not go on any longer".