WATCH: Calum Scott Gigged With Desiigner AND Jamie Lawson Within 48 Hours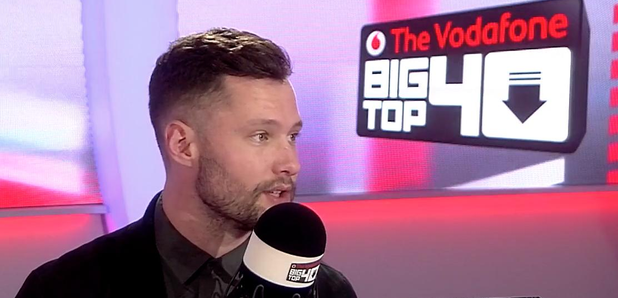 Turns out Calum Scott has been doing the rounds on the gigging scene and with artists you wouldn't of expected.
Calum's 'Dancing On My Own' has made a huge impact on the chart with the catchy single peaking at No.3 a few weeks back. However, it is the artists who he's been supporting that have also caught everybody's eye!
According to Calum, whilst he was out in L.A, he played a gig with Desiigner in an antique store of all places and then soon after a castle with former No.1 Jamie Lawson!
We can't get over the fact @calumscottmusic did a gig with @LifeOfDesiigner one night & @jamielawsonuk the next pic.twitter.com/JdZF2fTbka

— Vodafone Big Top 40 (@BigTop40) July 17, 2016
Calum will be supporting Jamie throughout October on his UK tour later on in the year.
Download 'Dancing On My Own' right now.
Thanks for having me today guys! #4 is so sick! Eternally grateful and humbled by everyone's support and love! X pic.twitter.com/DrCO9nbdVn

— Calum Scott (@calumscottmusic) July 17, 2016
Calum admitted that supporting Jamie Lawson in Wales was one of the best gigs he has EVER performed at. We can't blame him, look at that amazing crowd!
Genuinely one of the best shows I've ever performed at. And better still, in a castle! Thank you so much guys! X pic.twitter.com/C614yk7afL

— Calum Scott (@calumscottmusic) July 16, 2016