Calvin Harris reveals moment he met Ainsley Harriott and how Rag N Bone Man song 'Giant' came together
14 January 2019, 12:53
Calvin Harris joined Will Manning on The Official Big Top 40 to see where his new song 'Giant' charted and recalled the time he met iconic TV chef Ainsley Harriott during his shelf-stacking days.
The Scottish DJ was on the phone from his LA studio and explained how his new collaboration came about.
Calvin revealed that Rag N Bone Man had "a demo sketched out" which landed in his inbox and he simply "finished it off".
> Ava Max spends a third week at Number 1 with 'Sweet But Psycho'
The resulting track 'Giant' was a New Entry at Number 12 this week and Calvin emphasised how it's still means a huge deal for his music to be in The Official Big Top 40: "Because I still put things out and they don't get in the chart."
"It's still a buzz, if anything it's more of a buzz... because I can't believe I still get to do this as a job," he told Will.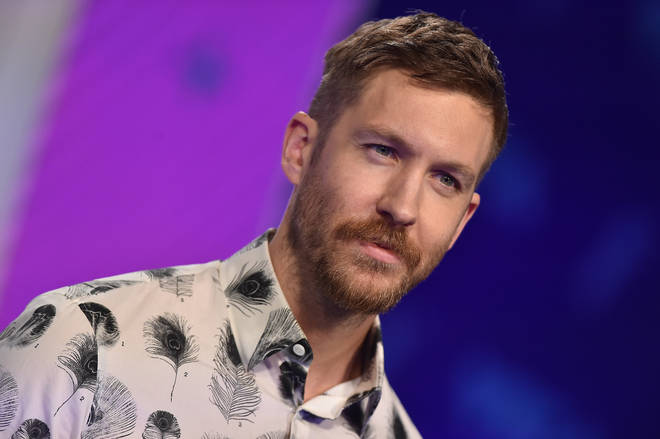 One of Calvin's first ever jobs was working in the food section of M&S, where he met a very famous face from the telly.
"The highlight of my entire M&S Clapham South career was serving Ainsley Harriott at the peak of his Can't Cook, Won't Cook show," Calvin admitted, "I mean, we're talking 15 years ago and he was an absolute legend then - still a legend."
For anyone who follows Calvin on Instagram, you'll know that his passion for music is closely followed by his love of food and nature. Recently, the superstar producer has been pulling up potatoes that he's grown himself.
With lots of people giving up certain foods for January, Calvin had some words of wisdom: "A sensible balanced diet never hurt anyone, a bit of everything, treat yourself now and again, be happy, respect the world, enjoy life."