WATCH: 5 Of The VERY Best Calvin Harris 'This Is What You Came For' Covers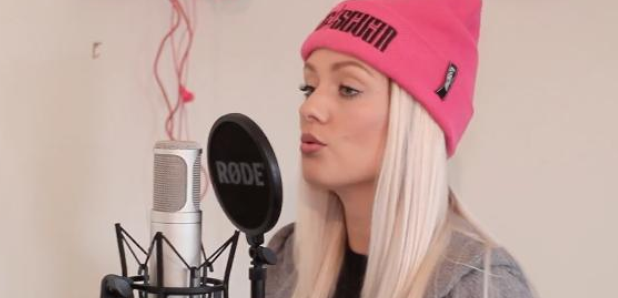 Calvin Harris and Rihanna have grabbed the No.1 spot just two days after they released the single & already there are a LOT of sweet covers.
As covers go, we have found the absolute cream of the crop. Calvin Harris knocked Drake off the top spot after the Canadian rapper spent three weeks in pole position with 'One Dance'.
VOTE: What is your favourite No.1 single of 2016?
Download Calvin Harris & Rihanna's 'This Is What You Came For'
So without further ado, let's check out the very best 'This Is What You Came For' covers.
Alexa Goddard
We can't get over Alexa's stunning vocals! You'll remember Alexa from her 2010 single 'Turn My Swag On' as well as more recent tracks 'Marilyn' and 'We Broke The Sky'.
Conor Maynard
Conor Maynard has teamed up with fellow singer Samantha Harvey and Anth Melo for an incredible a cappella version rendition of the Vodafone Big Top 40 No.1.
Craig Yopp
Bass, piano and synth all from one guy! Craig Yopp is one of those performers who can literally do it all.
Red
Time for a vocal powerhouse performance. Red, a 20 year old singer/songwriter from Scotland is who you have to thank for this epic cover. She said on her Facebook page that she 'fell in love' with the song the first time she heard it.
Cedryck I
Cedryck I has gone one better than the rest and actually mashed up both of Calvin and Rihanna's collaborations and it is just so damn sweet (and the best part is that it is entirely acoustic).