Chart Update: Is It Time For A Brand New No.1?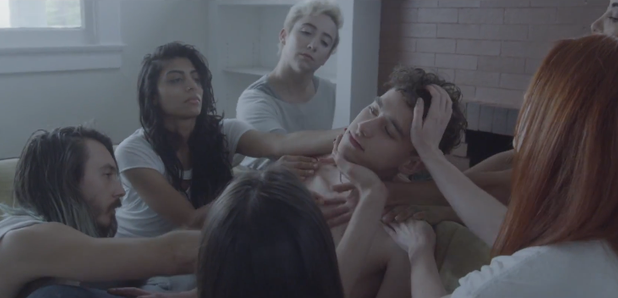 It may finally be time for Ellie Goulding to vacate the No.1 spot as she faces some tough competition from some seriously SWEET tunes.
Believe it or not there have only been TWO No.1s this year, Mark Ronson's 'Uptown Funk' and Ellie Goulding's 'Love Me Like You Do'. The latter has now spent FOUR months at the top but is time finally up for the platinum haired beauty?
Let's have a look at which tracks that will be trying to stop Ellie Goulding's 'Love Me Like You Do' from spending four weeks in pole position.
The CURRENT No.1: Ellie Goulding - 'Love Me Like You Do'
She finally joined one-month club last week with her 'Fifty Shades Of Grey' soundtrack. 'Love Me Like You Do' is now heading into it's fifth week in pole position. Can anyone ACTUALLY stop her?
Madonna - 'Living For Love'
She had a…memorable performance at the BRITs with this track but it has helped Madge put her single in contention for this weekend's No.1 spot.
Rihanna feat. Kanye West & Paul McCartney - 'FourFiveSeconds'
The dream trio are still clocking up top five appearances EVERY week since it's release. Can this finally be RiRi's cart topping weekend?
Marlon Roudette - 'When The Beat Drops Out'
Marlon Roudette's latest single 'When The Beat Drops Out' has topped overseas charts in Germany and Latvia as well as No.2 in Austria. The singer who is now signed to Simon Cowell's 'Syco' label will be looking to grab himself a BIG debut chart place.

Years & Years - 'King'
This electronica trio are already no stranger to the Vodafone Big Top 40. Their collaboration with Belgian artist The Magician entered our top ten back in September 2014 as well as their own single 'Desire' creeping into the chart at the end of November. If electro-pop is your thing then these three are your guys.