Chart Update: Who Will Be Your Chart Topping Valentine This Sunday?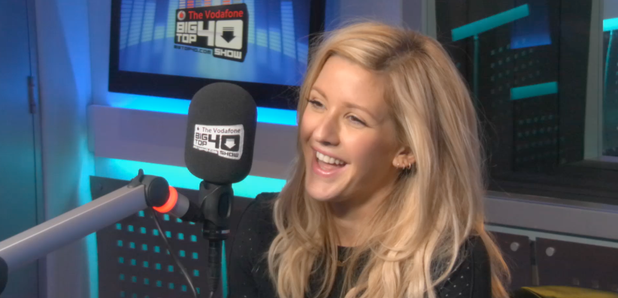 Ellie Goulding is on her way to grabbing a THIRD week at No.1. Is there anyone who can stop her? Let's have a look.
As Fifty Shades Of Grey graces the big screen this weekend, Ellie Goulding's soundtrack 'Love Me Like You Do' is on track for it's third week at No.1
Let's have a look at the contenders for this weekend's chart race:
The CURRENT No.1: Ellie Goulding - 'Love Me Like You Do'
Can you push her to gain her third week at the top?
Rihanna feat. Kanye West & Paul McCartney - 'FourFiveSeconds'
They absolutely killed it at the 57th Grammy Awards this week which has now put the hottest collaboration in the world in the driver's seat when it come to songs that might knock Ellie Goulding off the top spot.
Hozier - 'Take Me To Church'
We have another Grammy performer in the house people. Hozier teamed up with music icon Annie Lennox to perform his breakthrough hit 'Take Me To Church'. There is no doubt this will have given even MORE people a reason to shell out some cash for a piece of bluesy rock.
Mark Ronson feat. Bruno Mars - 'Uptown Funk'
You can never count this one out of the race. As the longest reigning Big Top 40 No.1 in the history of the show, 'Uptown Funk' has the potential to sky rocket to the summit within minutes.
LuvBug - 'Revive (Say Something)'
Our very own Marvin Humes is in contention for the No.1 spot with his dance collective LuvBug. Will Marv be introducing his own track in the top ten this weekend?