Chart Update: Can Anyone Actually Stop 'Uptown Funk'?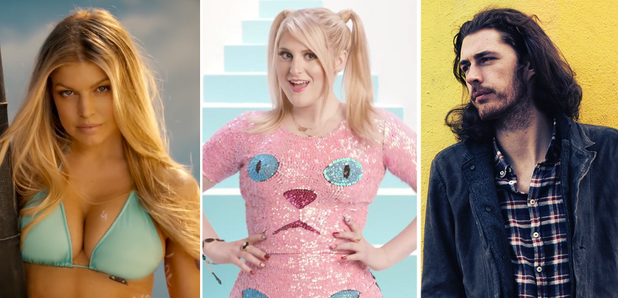 'Uptown Funk' remained the ONLY song to hold the No.1 spot in 2015. Will anyone be able to knock Ronson & Mars off the top?
We have a few serious contenders this week however 'Uptown Funk' is looking extremely strong once again. Check out the list of possible No.1s come Sunday.
The CURRENT No.1: Mark Ronson feat. Bruno Mars - 'Uptown Funk'
Six weeks have gone by since 'Uptown Funk' first graced our chart with its presence and it hasn't budged an inch since. Last year Meghan Trainor held the record for most weeks at No.1 with 'All About That Bass' holding on for five weeks however Mark Ronson's smash hit has already blasted that record out the water. Who else really has a chance?
Meghan Trainor - 'Lips Are Movin'
Last week we thought Meghan was surely destined for the No.1 spot. Everyone loves the music video, everyone loves Meghan and of course everyone loves the song, so what went wrong?! Will the #Megatrons will have to keep buying the record to push the track up one place if they want to give Meghan a 100% No.1 record.
Philip George - 'Wish You Were Mine'
It was only a month ago that Mr George was working in a local Next and golf club however fast forward to today and he is sitting pretty within our top five. Will Philip make that leap and challenge for the big prize on Sunday's show? Hmm maybe?
Hozier - 'Take Me To Church'
You must have heard this track by now. It may not be a pop classic or a thumping dance tune however Hozier has defied all odds with his gritty bluesy guitar riffs and immaculate voice. He currently sits in fourth place but will be looking to move up again.
Fergie - 'L.A Love (La La)'
Black Eyed Peas' leading lady is back with this tune full of good vibes and attitude. You may recognise rapper YG in this video who also features on Jeremih's 'Don't Tell 'Em'. Can Fergie shoot to the top only hours after it's release?