Chart Update: Will Rihanna's Surprise Single Release Head Straight To The Top?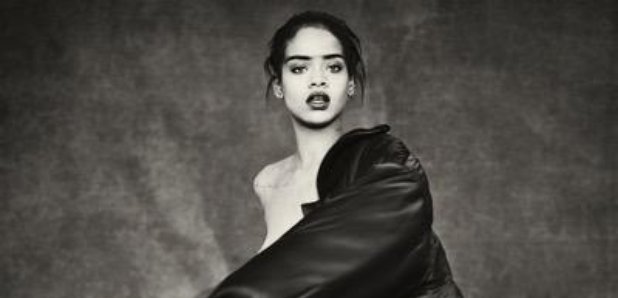 Rihanna's new single 'B*tch Better Have My Money' is looking to knock Jess Glynne off the No.1 just days after it's surprise release.
Can Jess Glynne possibly hold on to her No.1 spot longer than the last three chart toppers? After Mark Ronson and Ellie Goulding reigned for weeks on end with their singles, Years & Years, Flo Rida AND Sam Smith have all only been able to top the Vodafone Big Top 40 for one week at a time. It's now looking more likely for Jess Glynne to join the 'one week club' as Rihanna's new single is looking to storm the chart.
Have a look at the tracks with a realistic chance of bagging themselves a No.1 single:
The CURRENT No.1: Jess Glynne - 'Hold My Hand'
Believe it or not this is actually Jess Glynne's FOURTH No.1 single. Her previous three were collaborations with Clean Bandit and Route 94 however last weekend saw the flame haired songstress finally grab a No.1 single of her very own!
Rihanna - 'B*tch Better Have My Money'
RiRi is back with another new track from her highly anticipated 'R8' album. The Bajan superstar released a few clips on the popular app 'Dubsmash' before officially releasing the tune on iTunes. Will the surprise factor give Rihanna all the push she needs to capture the No.1 spot for the first time this year.
Years & Years - 'King'
It's the hottest trio in music! Years & Years' infectious beats, stunning vocals and mesmerising music videos make them easily the most exciting band to come to everyone's attention in 2015. Keep your eye out this Sunday because 'King' might just end up on top of the pile once again.
Sigma feat. Labrinth - 'Higher'
Sigma made it into the top ten with only MINUTES remaining before the Vodafone Big Top 40 locked down at 6 o clock. It looks like the DJ duo are destined for a much higher position this week as they enter the race for No.1
James Bay - 'Hold Back The River'
We have been waiting and WAITING for James' debut album 'Chaos And The Calm' and this Monday we finally got our hands on a copy. You don't need us to tell you how incredible it is but then again…it really is! Now the album has been released, will 'Hold Back The River' finally climb to the top of the mountain?
Sam Smith & John Legend - 'Lay Me Down'
You can never EVER underestimate the power of two pop geniuses when they decide to combine forces. They may have lost their spot at the top a couple of weeks ago but it wouldn't take much for them to quickly ascend once again.