Chart Update: Will You Make Nick Jonas Your Easter Sunday No.1?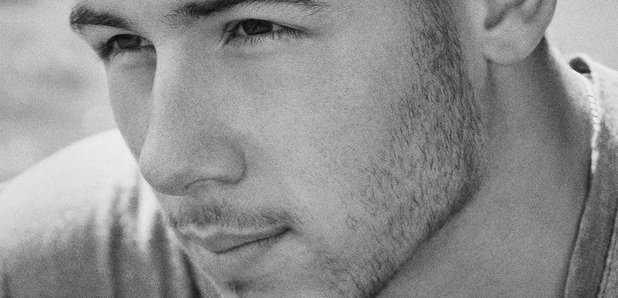 The time for chocolate Easter eggs and hot cross buns is upon us. However there is still a No.1 up for grabs and Nick Jonas has his eye on the prize.
Jess Glynne broke the trend of artists only spending a solitary ONE week at the top of the chart. Flo Rida, Years & Years and Sam Smith all scored No.1s in March however were unable to stretch the reign for more than seven days. Jess Glynne's 'Hold My Hand' remains at the top of the pile after a second week with the flame haired songstress setting her sights on a third week in a row.
Have a look at the tracks with a chance of bagging themselves the next No.1 single:
The CURRENT No.1: Jess Glynne - 'Hold My Hand'
Notching up her second week at the top was an impressive feat for the 'Real Love' singer as she had to hold off new releases from music juggernauts such as Rihanna AND Ed Sheeran. Can she go one better and bag herself a third week as No.1?
Do you know all the HOTTEST tracks around? Check out last week's top ten singles now.
Nick Jonas - 'Jealous'
First things first, you need to forget about Nick Jonas circa 2005 because the youngest Jonas brother is all grown up and we are liking what we see. Nick's single 'Jealous' is ready to download on the day of the Vodafone Big Top 40, will it make an instant impact on the top ten?
Years & Years - 'King'
The electronic pop trio are bringing a new sound to 2015 with their new single 'King' and we can't wait to see what else they come up with when their album 'Communion' drops later in the year.
Ed Sheeran & Rudimental - 'Bloodstream'
Ed teamed up with Rudimental for this incredible new version of his album track 'Bloodstream'. Last week they debuted at No.2 just behind Jess Glynne's 'Hold My Hand'. Can they leapfrog Jess to make it an Easter to remember?
We've ranked 10 of Ed Sheeran's music videos from first to last, do you agree with our choices?
Pep & Rash - 'Rumors'
Spinnin' Records have bought some absolute bangers in the last 12 months such as Alex Adair's 'Make Me Feel Better' and Mike Mago's 'Outlines'. Well the Dutch record label have now given us ANOTHER song to rave about. Where will it end up by the end of the Vodafone Big Top 40 on Sunday?
11 Dance Acts Looking To Crush Pop's Dominance In The Chart