Craig David Hints At A Cheryl Collaboration & We NEED It To Happen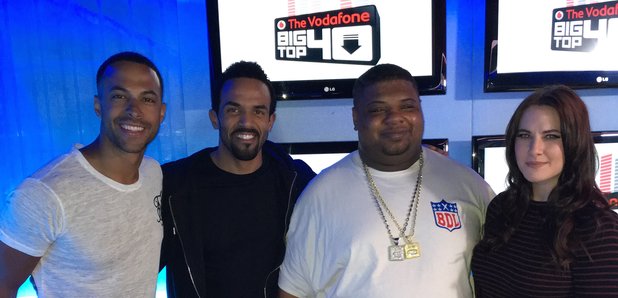 With Craig David on the show we thought we had to ask him about those Cheryl collaboration rumours.
This Sunday Craig David's brand new single 'When The Bassline Drops' with Big Narstie made its way into the freshest top ten around and we thought it would be a perfect opportunity to ask Craig those questions we ALL want to know the answers to.
After Mr David's awesome performance on this year's X Factor, we wanted to know what god of garage music thought of a potential Cheryl collaboration.
Here's his answer...
So there you have it! Cheryl...if you are listening, we know one person who is dying to team up with you and its none other than Craig David!
Check out Craig's top ten single 'When The Bassline Drops' below...