'Dance Monkey' by Tones And I is the UK's Number 1 song
6 October 2019, 18:51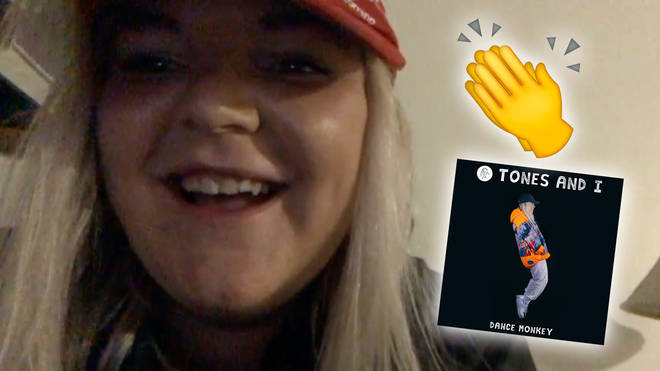 'Dance Monkey' from Tones And I battled with 'Ride It' from Regard for this week's Official Big Top 40 Number 1.
'Dance Monkey' by Tones And I has climbed to Number 1 this week on The Official Big Top 40.
The track has already topped charts around the world, including Australia, New Zealand and Netherlands, and now it's gone to Number 1 on the UK's biggest chart show too.
> 10 Artists Who Have Sold Out Wembley Stadium Concerts
Will Manning called up Tones And I on FaceTime to reveal the news that the Australian singer's first UK single has gone straight to the top of the charts.
It means Regard's 'Ride It' had to settle for second place this week, after spending the last three weeks at the top.
Liam Payne chatted to The Official Big Top 40's Sian Welby on the show this week and took on our popstar impressions game, attempting to impersonate the likes of Ariana Grande, Billie Eilish and Lil Nas X.
Dermot Kennedy spoke to Will Manning on FaceTime as his latest single 'Outnumbered' reached Number 22 this week.
There were also New Entries from Maroon 5, French Montana, Dave, Niall Horan and Justin Bieber.
> See this week's Official Big Top 40 in full