Stars From All Over The World Pay Tribute To David Bowie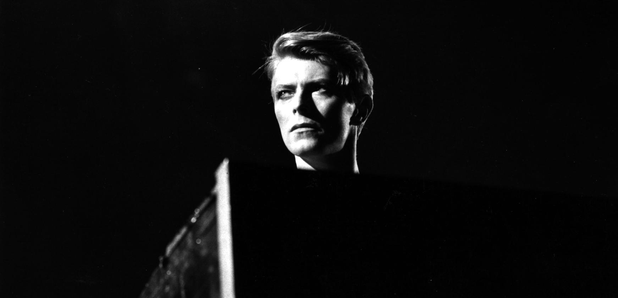 What a sad day for music. After an 18 month battle with cancer, the coolest man to ever to grace the planet, David Bowie, has died.
We don't think anybody really knew what we'd all be waking up to this morning (Monday 11th January). The legend that is David Bowie passed away after a long battle with cancer and the world of music was changed forever.
An official statement was made via Bowie's official Facebook page:
As expected, the outpouring of love and tributes has been absolutely astounding on social media. Let's take a look at just some of the posts from the day:
Justin Bieber:
January 11, 2016
The Script:
Shocked stunned and gutted. Today the music industry lost a great Hero. We will miss you David. RIP. M

— the script (@thescript) January 11, 2016
Tom Fletcher (McBusted)
Really sad waking up to the news about Bowie. I was played his incredible music constantly as a child. So inspiring.

— Tom Fletcher (@tommcfly) January 11, 2016
The Vamps' James
For me, I don't think I'll ever realise just how much #DavidBowie influenced my passion for music. I remember my dad playing.. @mrjamesob

— James McVey (@TheVampsJames) January 11, 2016
following up with...
Space Oddity to me, encouraging me to sing along. It was his songs that first opened my eyes to genuinely interesting... @mrjamesob

— James McVey (@TheVampsJames) January 11, 2016
finishing with...
Subject matters to write about. You don't find many people who do what they want, and do it so well. #RIPDavidBowie @mrjamesob

— James McVey (@TheVampsJames) January 11, 2016
Lunchmoney Lewis
Is there life on mars? .. RIP Bowie ...

— LunchMoney Lewis (@LunchMoneyLewis) January 11, 2016
Adam Lambert
I love how Bowie challenged people's perception of gender stereotypes and what an Outsider truly was. He was SO ahead of his time

— ADAM LAMBERT (@adamlambert) January 11, 2016
The Weeknd
rest in peace David Bowie .

— The Weeknd (@theweeknd) January 11, 2016
Pharrell Williams
David Bowie was a true innovator, a true creative. May he rest in peace #RIPDavidBowie

— Pharrell Williams (@Pharrell) January 11, 2016
Sia
So much love to @DavidBowieReal 's family right now. what a great loss.

— sia (@Sia) January 11, 2016
Nick Jonas
David Bowie.

— Nick Jonas (@nickjonas) January 11, 2016
Ellie Goulding
Very few artists just seem to be imprinted on you long before you knew anything and long before you understood.

— Ellie Goulding (@elliegoulding) January 11, 2016