Demi Lovato admits to sneaking food home from her music video shoots
10 May 2020, 18:36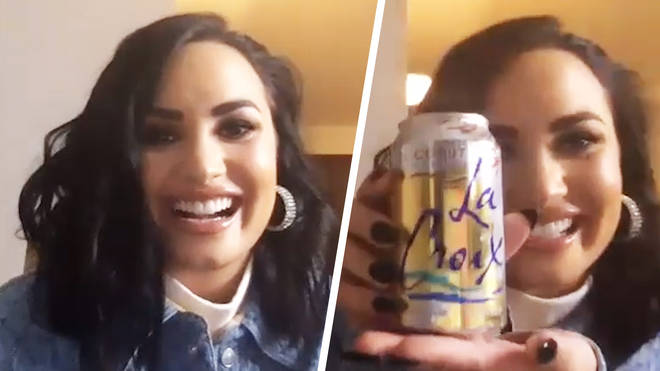 Demi Lovato reveals to The Official Big Top 40 that she sneaks food and drink home from music video shoots.
Demi Lovato may be one of the biggest popstars in the world but she's still keen to grab a freebie when she can.
The 27-year-old singer admitted to The Official Big Top that she often takes food home at the end of music video shoots.
"I go around and I'm like 'wait, this is going to go to waste unless I take this home' so I take all this stuff back," Demi said.
And there's a certain sparkling drink that Demi's always eager to get hold of: "You know what I do, I find the extra Le Croix."
Demi joined Will Manning on the UK's biggest chart show as her collaboration 'I'm Ready' with Sam Smith reached a new peak on the chart this week at Number 9.
Sam was on the show last month and opened up about having to push back their latest album release.
Will asked Demi whether the song would feature on a potential new album from her: "Possibly, I don't know," Demi said, whilst trying to hide a smile. We'll take that as a yes then...
Demi's at home with her boyfriend and also confessed that she'd only just watched the Harry Potter films for the first time.
> See this week's Official Big Top 40 in full