Dua Lipa Confirms BLACKPINK Collaboration As She Announces Super Deluxe Edition Of Debut Album
4 September 2018, 12:59 | Updated: 31 October 2018, 15:43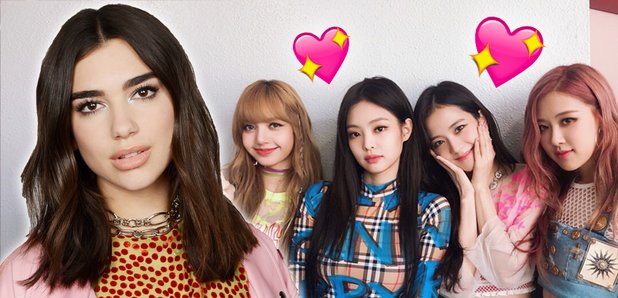 Dua Lipa has confirmed a collaboration with one of the biggest K-pop acts.
Dua has teamed up with girl group BLACKPINK for a new song 'Kiss And Make Up'.
BLACKPINK are a four-piece from South Korea with over 12 million Instagram followers alone.
> Jade Thirlwall Confirms LM5's Release Date
Rumours had been swirling about a potential collab, which Dua confirmed by announcing a new version of her album.
Dua is bringing out a super deluxe 'Complete Edition' of her self-titled, debut album on October 19th 2018.
The third edition of the debut album will feature three new songs, including the BLACKPINK hook-up.
'Want To' and fan favourite 'Running' are the other two, new tracks fans will be able to hear on the album.
Plus, all Dua's other collaborations - including the new Silk City single 'Electricity' - will also be on the second disc.
Dua Lipa - Complete Edition Tracklist:
Disc 1
Genesis
Lost in Your Light (feat. Miguel)
Hotter Than Hell
Be The One
IDGAF
Blow Your Mind (Mwah)
Garden
No Goodbyes
Thinking 'Bout You
New Rules
Begging
Homesick
Dreams
Room For 2
New Love
Bad Together
Last Dance
Disc 2
Want To
Running
Kiss and Make Up (Dua Lipa & BLACKPINK)
One Kiss (Calvin Harris & Dua Lipa)
Electricity (Silk City & Dua Lipa)
Scared To Be Lonely (Martin Garrix & Dua Lipa)
No Lie (Sean Paul & Dua Lipa)
New Rules (Live)