Dua Lipa expects to start third album whilst in self-isolation
12 April 2020, 18:53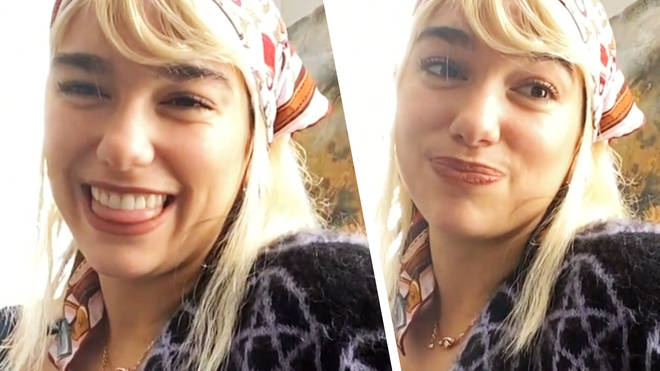 Dua Lipa has revealed that she might start work on her third album earlier than anticipated.
Dua Lipa's only just released her second album Future Nostalgia but her third could be on the way sooner than we thought.
The 'Don't Start Now' singer joined Will Manning on this Sunday's Official Big Top 40 and teased that she might start working on her third record due to the coronavirus pandemic affecting her scheduled plans for the rest of the year.
"At the moment I'm not really thinking about the third album," Dua told Will, "I was meant to go on tour at the end of April which got postponed so I probably will start thinking about my third album sooner rather than later."
"Just because I'll probably have a bit of time to go to the studio at some point," Dua confessed.
Future Nostalgia was released at the end of March and has already delivered two Number 1 singles - 'Don't Start Now' spent three weeks at the top in 2019 and 'Physical' reached the peak back in February this year.
'Physical' was up two places to Number 3 this week, as The Weeknd climbed back to Number 1 with 'Blinding Lights'.
The song was last at Number 1 over two months ago - on Sunday 2nd February - and has now clocked up five non-consecutive weeks at the top of the UK's biggest chart show.
British DJ Nathan Dawe was also on the show this week as his track 'Flowers' was a non-mover at Number 23.
> See this week's Official Big Top 40 in full