The Gloves Are Off. Ed Sheeran Responds To Noel Gallagher Wembley Comments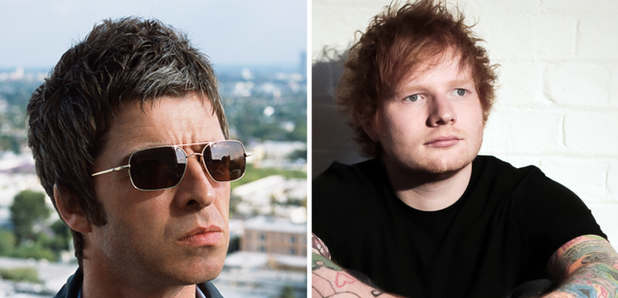 Ed Sheeran has responded to Noel Gallagher's comments on the acoustic maestro's headline gig at Wembley this year.
Noel Gallagher is no stranger to performing to hundreds of thousands of fans however in a recent interview Oasis' main man dished out his opinion on Ed Sheeran's upcoming Wembley dates:
"When you hear that kind of polished pop and then there's a ginger guy with a f**king guitar it seems subversive, but it's f**king not."
When asked about the Wembley gig itself, Noel added, "I don't think I can live in a world where that's even possible.'
However Ed has responded to the criticism pretty swiftly and in a classic cool and calm manner.
@IndyMusic i can live in it, its really enjoyable

— Ed Sheeran (@edsheeran) January 13, 2015
Music these days huh? Can't we just get these two amazing songwriters in a room for a collaboration instead of all this pettiness?