Ed Sheeran Proves Once Again Why He's The Nicest Man In Music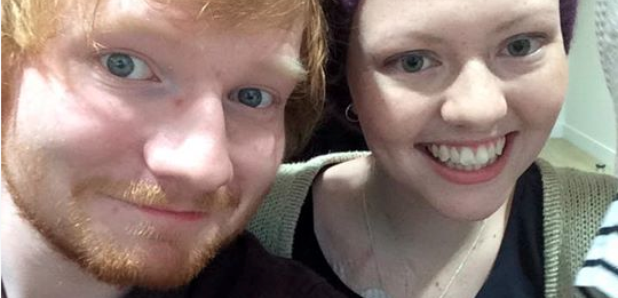 Ed Sheeran has taken it upon himself to surprise a fan battling with cancer after she missed his show.
Like every other 20 year old girl in the world, Jess Knight is a HUGE Ed Sheeran fan. However when she was diagnosed with cancer she had to give up her tickets to one of Ed's recent concerts.
Upon hearing this news, the British singer took time out of his busy schedule to visit Jess in Auckland Hospital and make sure she celebrated her 20th birthday in style.
Check out our top ten favourite Ed Sheeran videos ranked from first to last.
Jess and her friends launched a social media campaign in an attempt to get Sheeran to visit her in hospital and it actually worked!
She added, "The whole experience has been so surreal. The New Zealand and international support has been incredible. We never expected it to go as far as it has. And for the record, no we did not plan to colour coordinate my beanie to his shirt. We both have great style."

The 20 year old said 'We were so excited to meet him. We all had butterflies and a few of the girls had the shakes.'