Ella Eyre Tells Us All The Gossip From Behind The Scenes Of 'Together'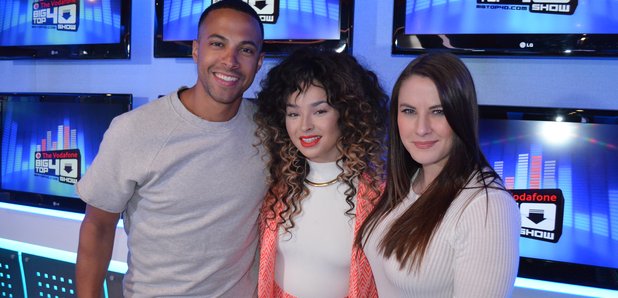 Ella Eyre revealed to us all the gossip from behind the scenes of her new track 'Together' last weekend.
When Ella Eyre dropped into the studio last weekend, Marvin and Kat got right down to asking her for all the gossip from behind the scenes in her brand new music video 'Together'.
Not only did we find out what Ella used to work as in her teens we also found out what she got up to when the cameras were turned off!
The single debuted at No.8 only hours after it was released!
Ella also reveals how she wrote the single with songwriter John Martin in Sweden before returning to the U.K to finish it off!