Rixton's Jake Roche & Little Mix's Jesy Nelson Are Engaged!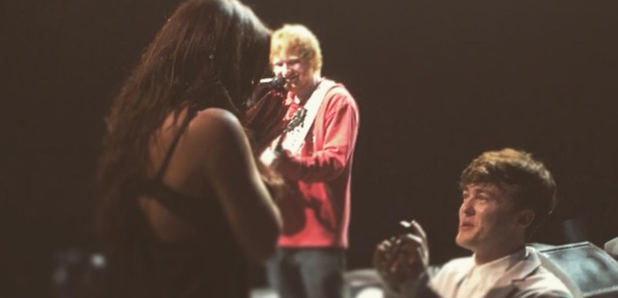 If you needed any more reason to LOVE a good Sunday then this news will cement it as the best day of the week.
Woo! Twitter and Instagram went into complete meltdown today when Rixton's Jake and Little Mix's Jesy officially became engaged!
Little Mix defended their No.1 single for a 2nd week, get the low-down here!
The singer posted this snap of their special moment on his Instagram account:
He captioned the post with these lovely words:
'A year ago today I met her at manchester arena, so it was only right, with a little help from my friend, that this happened. Best day of my life.'
Doesn't it all just make your heart melt! In true popstar fashion, Jake proposed in the very same arena the pair met in one year ago AND it was during an Ed Sheeran concert!
To top it all off, Little Mix's reign at the top of the chart continued as they kept John Newman at bay in an intense battle for No.1