Joel Corry & MNEK's 'Head & Heart' is the UK's Number 1 song
19 July 2020, 19:13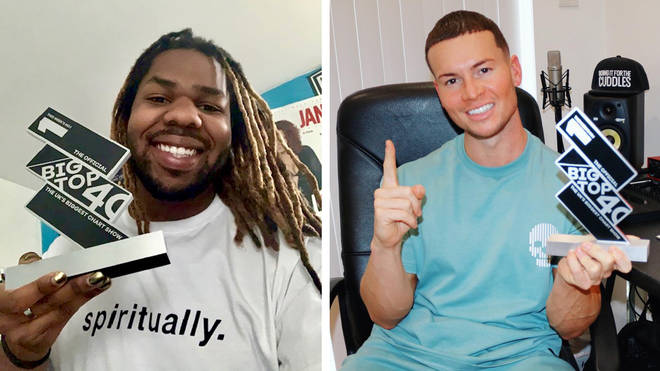 Joel Corry and MNEK's 'Head & Heart' has climbed to Number 1 on The Official Big Top 40.
Joel Corry and MNEK have climbed to the top of the UK's biggest chart show with their new song 'Head & Heart'.
The collaboration debuted at Number 2 last week and this Sunday climbed to Number 1, beating Jason Derulo and Jawsh 685's 'Savage Love' which has spent the last four weeks at the top.
Joel and MNEK joined Will Manning on FaceTime as the news was revealed and both stars were very excited about it.
"Absolutely buzzing," Joel exclaimed, with MNEK telling Will: "I'm literally flabbergasted."
Katy Perry was also on FaceTime chatting to Will as her new single 'Smile' climbed 22 places to Number 12.
Katy revealed that her pregnancy cravings have switched since she was last on the show on May. Previously she was craving hot sauce, while now it's lots and lots of ice and cold things!
Kygo and Tina Turner bagged the week's highest New Entry with their song 'What's Love Got to Do with It' at Number 13.
> See this week's Official Big Top 40 in full