LadBaby's 'I Love Sausage Rolls' is crowned Christmas Number 1
22 December 2019, 18:50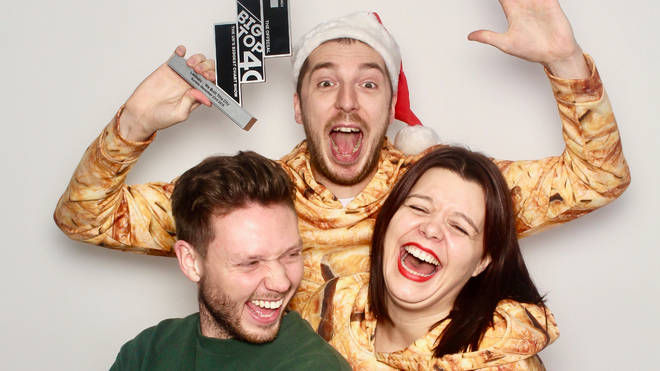 LadBaby has bagged his second Christmas Number 1 in a row with charity single 'I Love Sausage Rolls'.
The British vlogger, who's real name is Mark Hoyle, first went to Number 1 last week with the track about sausage rolls and it's remained there to take the Christmas crown.
Mark and his wife Roxanne joined Will Manning in the studio as he revealed they were this year's Christmas Number 1.
"Thank you so much to everyone in the country, in the world... everyone who's downloaded, streamed, done anything for this song," Mark told The Official Big Top 40.
"It's amazing, not only for us but for the charity and knowing we'll get close to helping them like we did last year."
It's LadBaby's second Christmas Number 1 in a row... and his second about sausage rolls! 'We Built This City (On Sausage Rolls)' went to the top in 2018 and the proceeds went towards 70,000 emergency food packages for The Trussell Trust.
This year's song 'I Love Sausage Rolls' - a cover of Joan Jett's 'I Love Rock 'n' Roll' - is also raising money for the charity.
Stormzy and Ed Sheeran's collaboration 'Own It' had to settle for second place for another week on the Christmas chart.
It was a jam-packed show with Robbie Williams, Little Mix and Mabel joining Will to reveal their Christmas plans. There were also a whole load of Christmas classics throughout the chart, including the likes of Wham! and Mariah Carey.
> See this week's Official Big Top 40 in full