Little Mix Reveal The Official Tracklist For 'Get Weird'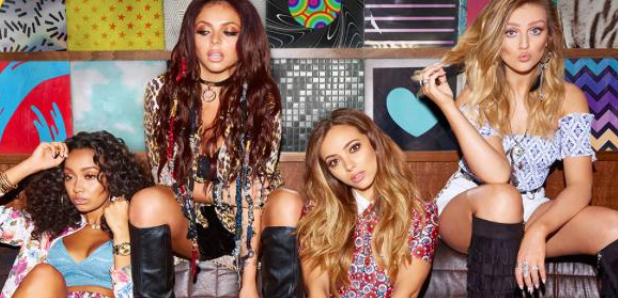 Little Mix have revealed the names of all 16 tracks from their upcoming album and now we are all kinds of excited.
Little Mix have already bagged a No.1 single from their upcoming 'Get Weird' album and it hasn't even been fully released yet! However today the girls released the official track listing to keep our minds going overtime.
What exactly will all these songs sound like?! We can't wait to find out.
Here's the FULL #GetWeirdAlbumTracklist! SO buzzing for you to hear these songs! The Girls http://t.co/EB687teVS4 pic.twitter.com/jkgACcPqjy

— Little Mix (@LittleMix) September 7, 2015
Watch the incredible moment Little Mix found out 'Black Magic' was No.1.
#Mixers will be able to grab FOUR extra tracks if they purchase the deluxe album; 'I Won't', 'Secret Love Song Part II', 'Clued Up' and 'The Beginning'.