Jade Thirlwall Confirms LM5's Release Date
28 August 2018, 17:24 | Updated: 31 October 2018, 15:43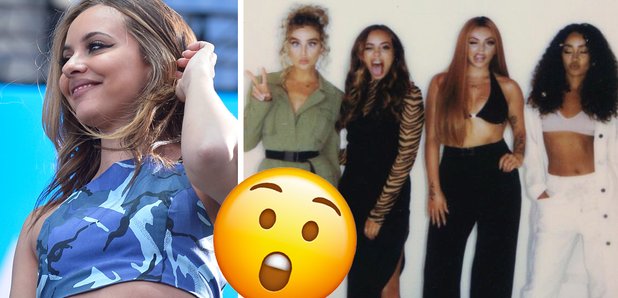 Jade Thirlwall has spilled on when we can expect Little Mix's new album.
The singer was at Manchester Pride over the weekend and chatted to the city's Manchester Evening News about the EP.
According to Jade, the first single will be released "very soon" and the album itself will be out "around November".
> Little Mix Release Vintage Tour Merchandise And We Want It ALL
It's confirmation that the group's fifth studio album will be available for fans stream and download before the end of 2018.
Jade has been writing lots of music for LM5 and was sounding confident about the new album.
"This is definitely my favourite album, you can tell it's come from us," she said.
"There's a lot of female empowerment, lots of songs give a nod to being yourself. Through working with Stonewall I've become a better writer."
"I'm really excited for this album. We're definitely ready to release something, we're missing having our music out there."
Jade spoke to the newspaper after marching with Stonewall in the Manchester parade. She also talked at the charity's youth pride event earlier in the day.