Meghan Trainor Has Recorded A Duet With…Harry Styles?!
20 January 2015, 15:41 | Updated: 20 January 2015, 15:52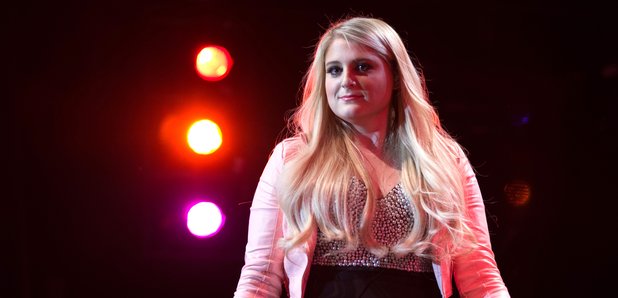 Stop everything you are doing. Meghan Trainor has recorded a song with Harry Styles and we can't wait to hear it.
It's only been two days since Meghan Trainor's second single 'Lips Are Movin' stormed it's way into No.2. The girl from Nantucket's debut song 'All About That Bass' spent an impressive five weeks at No.1 last year however her sophomore single 'Lips Are Movin' was pipped to the post by the juggernaut that is 'Uptown Funk'.
However good news for all your #Megatrons out there as it looks like Meghan has bagged herself a 1D boy for an upcoming track.
Meghan revealed, 'It's a cute acoustic love thing. It's one of the first cool things I got to do with a popstar."

She also added: "I was worried he'd just be a 20-year-old boy. But he gave me very poetic, mature lyrics.'
Also here what Meghan had to say about 'Uptown Funk' here: