Aww, Nathan Sykes Wrote A Song About Ariana Grande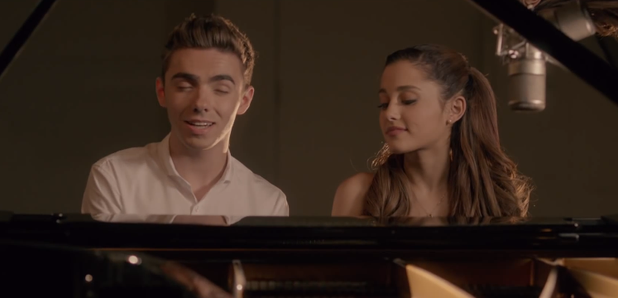 That's one way to get over someone. Nathan Sykes has written a track all about Ariana.
There has been a real lack of good break up songs recently so here's hoping Nathan Sykes' tune all about Ariana Grande will give us something to get all emotional about. The singer revealed, 'The most emotional song is about me telling myself not to be angry at the break-up because sometimes things just don't work out. That's life.'

The 'Love Me Harder' starlet is now dating Detroit-born rapper Big Sean and topping out chart with tracks such as 'Problem' and 'Bang Bang' with Jessie J.
Nathan goes on to add, "She was my first grown up relationship. But sometimes you have to go into a place like that to be able to find the best music out of it."

"We split because of the long-distance thing. There was that amazing moment at the start of the relationship where we both convinced ourselves, 'Yeah, long distance won't matter. It will be fine.' But it was impossible."