WATCH: Nathan Sykes Surprised Fans & The Reactions Are Brilliant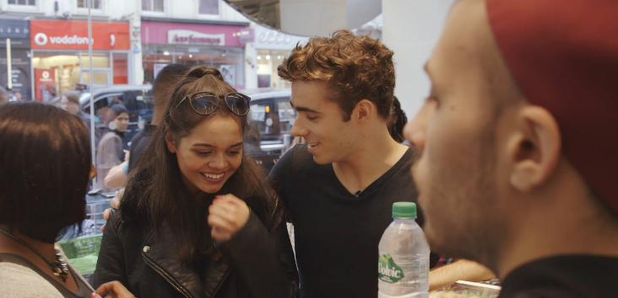 Nathan Sykes was on hand to give a few of his fans a little surprise the other day, you HAVE to see it.
The 'Kiss Me Quick' singer Nathan Sykes has taken it upon himself to treat the general public using just his phone and it's safe to say some of the reactions are exactly what you'd expect when you meet a pop superstar!
Keep up to date with ALL things Nathan Sykes right here.
Have you seen Nathan's brand NEW video yet? His follow up to 'Kiss Me Quick' is finally here and you're going to love it. The music video for 'Over And Over Again' stars the main man himself looking as gorgeous as ever as he falls in love with a beautiful brunette played by model MaeMae Renthrow. The video goes on to become a little bit of a tear jerker so get some tissues ready.
What is SmartPass?
Vodafone SmartPass is about to change the way we pay for those everyday bits and pieces. You can buy a coffee, lunch or that new summer top you've been eyeing up all with just your mobile!
So, leave your cash and cards at home and buy your treats using Vodafone SmartPass, which works exactly like a contactless payment.
Vodafone SmartPass is completely secure and in partnership with VISA so you can use it wherever you see the contactless sign.
Want SmartPass?
Get Smart at vodafone.co.uk/smartpass