This Week's New Chart Songs (12th July 2015)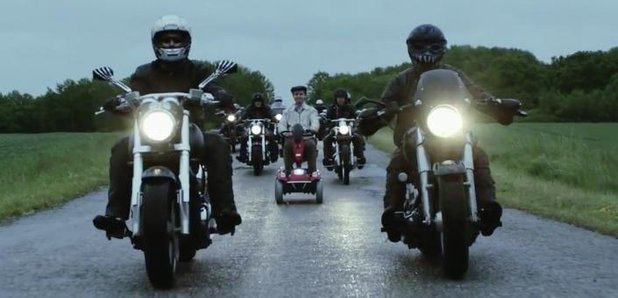 Here is your Vodafone Big Top 40 playlist of brand new entries from this Sunday's show including Little Mix, Avicii & more.
Well hello there chart fans. There were SIX brand new songs to check out including a French pop newcomer, a superstar Swedish DJ and the front man from legendary indie band The Killers.
Check out this week's incredible top ten gallery featuring ALL the biggest artists.
Starting at No.37 we have someone you might already be a little familiar with...
No.37: Brandon Flowers - 'I Can Change'
The Killers' frontman is embarking on his own musical journey and we couldn't approve of it more. Bravo Brendan we are loving the solo stuff.
No.36: Petite Meller - 'Baby Love'
You won't stop pressing play over and over again for this one, trust us we haven't stopped since we first heard it. Petite Meller's 'Baby Love' is officially one of the funnest tracks we've heard in 2015...so far.
No.16: Nathan Sykes - 'Kiss Me Quick'
What a voice, what a look, what a man! Mr. Sykes' 'Kiss Me Quick' showcases Nathan's super-smooth vocals along with a jazzy beat we can't get enough of.
Watch: Nathan Sykes answer as many of your questions in an exclusive live webchat.
No.5: Avicii - 'Waiting For Love'
The Swedish superstar DJ is back! Avicii actually collaborated with the one and only Martin Garrix for this absolute banger of a tune.
No.3: Sam Feldt feat. Kimberly Anne - 'Show Me Love'
Another day, another sweet dance hit from a new DJ. Sam Feldt hails from Amsterdam in the Netherlands and comes from a long line of 'Spinnin' Records' DJs who are absolutely owning the chart right now.
No.1: Little Mix - 'Black Magic'
The girls have done it! Little Mix bag themselves their first No.1 of 2015 with the debut single 'Black Magic' from their upcoming third album. Their last No.1 single was 'Wings' in 2012.
Watch the amazing moment the Little Mix girls found out they were No.1 with 'Black Magic'.