This Week's New Chart Songs (21st June 2015)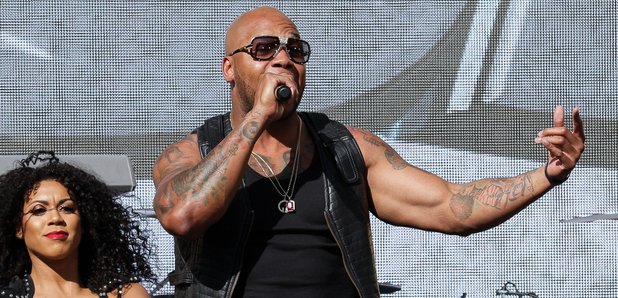 Here is your Vodafone Big Top 40 playlist of brand new entries from this Sunday's show including The Weeknd, Lost Frequencies and Tinie Tempah.
Now THAT is what we're talking about! There were SEVEN new entries in the Vodafone Big Top 40 countdown this Sunday including a pop legend, a hat wearing guitarist and a Belgian DJ. Let's check them out shall we?
Starting at No.40 we have the enigmatic The Weeknd with 'Can't Feel My Face'.
No.40: The Weeknd - 'Can't Feel My Face'
Coolest song of the year? Nope...probably the coolest song EVER. The Weeknd has brought us a song that you just can't stop listening to once you've heard it. Now we just have to sit and wait for the music video...
No.34: James Bay - 'Let It Go'
We've all heard 'Hold Back The River', well now it's time to get acquainted with 'Let It Go'. No...we're not talking about Princess Elsa, it's James Bay's new single and its gorgeous.
No.13: Britney Spears & Iggy Azalea - 'Pretty Girls'
Yay! We've been waiting for this for a while. Britney is finally back with some new music and just for some added spice, Iggy Azalea is in there too.
No.10: Flo Rida feat. Robin Thicke & Verdine White - 'I Don't Like It, I Love It'
Every time Flo Rida brings out a new track we know it's going to be three minutes worth of absolute party music and this time around he does not disappoint. With vocals from Robin Thicke, the song went straight into the top ten just hours after it was released.
No.2: Lost Frequencies - 'Are You With Me'
Belgian DJ's Lost Frequencies' DEBUT single has made it all the way to No.2. Not only did it surpass Jason Derulo's 4-week No.1 track, it also came above artists such as Ed Sheeran, Fetty Wap and Omi. There was also another unofficial version of the track in the countdown to (counts as the seventh new entry).
No.1: Tinie Tempah feat. Jess Glynne - 'Not Letting Go'
Here it is, the highest new entry of the entire weekend is the one and only Tinie Tempah featuring Jess Glynne. 'Not Letting Go' knocked Jason Derulo's 'Want To Want Me' off the top giving Tinie his first No.1 of 2015 and Jess' second.