This Week's New Chart Entries (26th April 2015)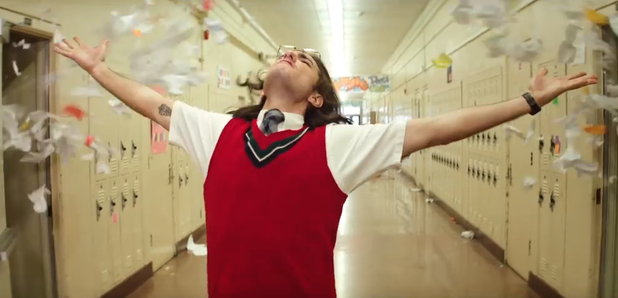 Here is your guide to the Vodafone Big Top 40's brand new entries that entered the chart on the Sunday's show.
We had an incredible EIGHT new entries on this weekend's show from legendary British bands all the way to a Canadian pop princess. So sit back, press play and enjoy these brand new chart songs.
Starting at No.40 and working our way up to the highest new entry we start with the classic Britpop band Blur.
No.40: Blur - 'Ong Ong'
The recently re-united legends release their brand new album 'The Magic Whip' this week and they are definitely off to a flying start with 'Ong Ong' entering the top 40 just days after it was released.
No. 37: Markus Feehily - 'Love Is A Drug'
Remember this guy? Of course you do! It's only Markus Feehily from Westlife! His debut solo single premiered online via Wonderland Magazine and hasn't looked back since. 'Love Is A Drug' is now available to download via iTunes.
No.34: Conor Maynard - 'Talking About'
Conor has finally returned the chart this year with his second single from his upcoming album. 'Talking About' joins his previous single 'R U Crazy' as an official Vodafone Big Top 40 chart entry.
No.33: Skrillex & Diplo feat. Justin Bieber - 'Where Are Ü Now'
They may not be the likeliest of trios however J Biebz' collaboration with DJ super team Diplo and Skrillex is already proving to be a massive hit with fans.
No.26: Mumford & Sons - 'Snake Eyes'
Following the release of 'Believe' and 'The Wolf', Mumford & Sons have continued to tease tracks from their upcoming album 'Wilder Mind' with another track; 'Snake Eyes'. The song rocketed to No.26 just hours after it was released.
No.11: Michael Calfan - 'Treasured Soul'
This pumping new house track was all set to record a top ten entry until the last minute when Alesso's 'Cool' snatched the No.10 spot from him. Regardless, it's an absolute banger.
No.10: Alesso feat. Roy English - 'Cool'
Alesso has teamed up with singer/songwriter Roy English to grab a place in the top 10 at the eleventh hour. Did you know that the music video for 'Cool' was filmed in the same school as Britney Spears' '…Baby One More Time', sweet huh!
No.3: Carly Rae Jepsen: 'I Really Like You'
Carly Rae Jepsen is back baby! Her new track 'I Really Like You' is the highest new entry this week narrowly missing out on a top two finish as both Omi and Wiz Khalifa hold on to the No.1 & 2.