This Week's New Chart Songs (28th June 2015)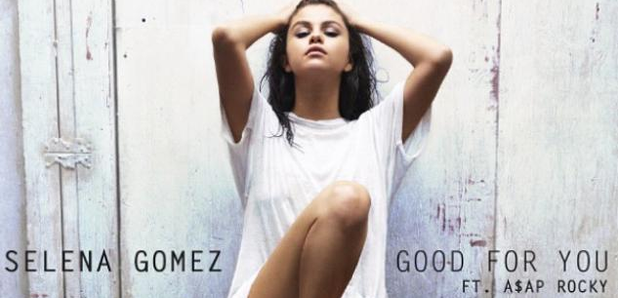 Here is your Vodafone Big Top 40 playlist of brand new entries from this Sunday's show including Selena Gomez, Krept & Konan and Kygo.
Well hello there chart fans. We have a lot to talk about There were EIGHT new entries in the Vodafone Big Top 40 countdown this Sunday including a Disney princess, a Norwegian DJ and a former No.1 trio.
Who saw this No.1 single coming? Find out the TOP TEN tracks in the UK right now.
Starting at No.37 we have our favourite electronic pop band Years & Years.
No.37: Years & Years - 'Foundation'
They shot to the top with 'King' and now they are back again. Keep an eye out for their debut album 'Communion' out very, very soon.
No.35: Stereo Kicks - 'Love Me So'
There are a LOT of them so bear with us...Jake, James, Casey, Tom, Barclay, Charlie, Chris & Reece are here with their smash hit single 'Love Me So'. The X Factor finalists are absolutely nailing it with this track.
No.33: Alesha Dixon - 'The Way We Are'
Hi there Alesha! The gorgeous singer and TV personality is here with her single 'The Way We Are'. Is there anything this lady can't do? An applause is due here...we hope you are applauding whilst reading!
No.31: Kygo feat. Parson James - 'Stole The Show'
He stole our hearts with 'Firestone' and now he is stealing the show with....'Stole The Show'.
No.30: Selena Gomez feat. A$AP Rockey - 'Good For You'
The wonderful Selena Gomez has teamed up with U.S rapper A$AP Rocky for something incredible. The single sounds quite 'Lana Del Rey-esque' and the video is pretty steamy!
No.28: Duke Dumont - 'The Giver'
He's bagged two No.1 singles before and now the DJ is back again to start his climb to the summit.
No.8: Krept & Konan feat. Jeremih - 'Freak Of The Week'
Just hours after the song was made available on iTunes, the hip-hop duo have bagged themselves a top ten single, wow.
No.3: Rita Ora - 'Poison'
Rita Ora's 'Poison' has arrived. Coming straight in at No.3 there is no doubt that next weekend the beautiful singer will be challenging for that No.1 spot.