This Week's New Chart Songs (5th July 2015)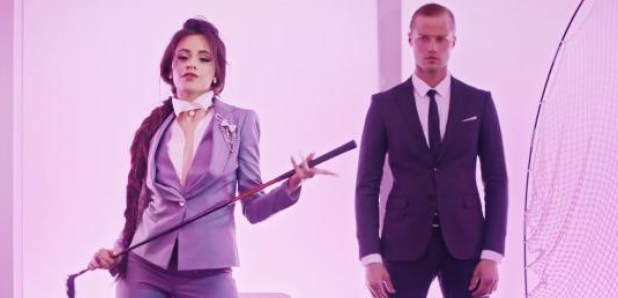 Here is your Vodafone Big Top 40 playlist of brand new entries from this Sunday's show including Years & Years, Fifth Harmony and more.
Well hello there chart fans. There were FIVE brand new songs to check out including a rap GOD, an electronic pop trio and one of the hottest girl band's around right now.
Who saw this No.1 single coming? Find out the TOP TEN tracks in the UK right now.
Starting at No.38 we have a man who needs no introduction.
No.38: Eminem - 'Phenomenal'
Eminem, Slim Shady, Marshall Mathers...whatever you like to call him, he is undoubtedly the biggest rapper to ever grace this planet. Em's brand new single 'Phenomenal' makes it to No.38.
No.36: Years & Years - 'Eyes Shut'
Just one week before their new album 'Communion' drops, the trio have released a song off the album and it will undoubtedly pull at your heartstrings. Here is the stripped version just for you.
No.5: Fifth Harmony feat. Kid Ink - 'Worth It'
They have done it. The five girls made the top ten just a few hours after the single was released. 'Worth It' will no doubt be challenging for the top spot next weekend.
No.4: David Zowie - 'House Every Weekend'
As if out of nowhere, the Kent DJ and producer has made it to No.3 with little promotion. 'House Every Weekend' is the go-to tune to start a party this week.
No.2: Years & Years - 'Shine'
It's Years & Years again! Their second single 'Shine' couldn't emulate their debut single 'King' and grab the No.1 however No.2 isn't exactly bad now is it. Have a cheeky listen and let us know what you think @BigTop40.