WATCH: Nicki Minaj Gives The Most AWKWARD Lap Dance Ever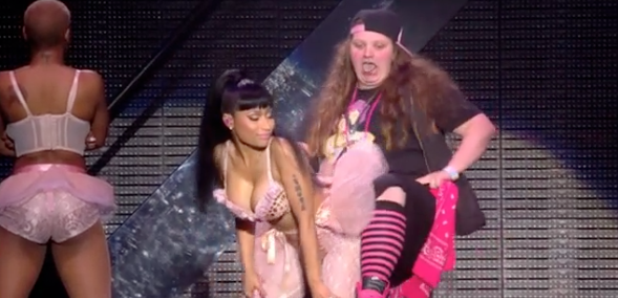 This is probably the most awkward lap dance you'll ever see…but you just can't look away.
First of all, you have to LOVE the fans cheekiness for A.) getting on the stage in the first place and B.) asking Nicki for a lap dance! The whole encounter happened last night at the Nottingham leg of Miss Minaj's tour.
So first of all…the proposition was made:
So what do you think chart fans, did Nicki make this fans wish come true? Well take a look at this:
Have you heard these incredible piano covers of your favourite pop songs yet? He even does 'Super Bass' by Nicki Minaj!
That would be a yes then…well kind of. Nicki also posted up this picture moments after too. Looks like the pair have met before however it didn't seem as awkward as last night.