Rixton's Jake Reveals Which Of His Parents Is The Better Singer
20 November 2014, 13:44 | Updated: 23 November 2014, 13:44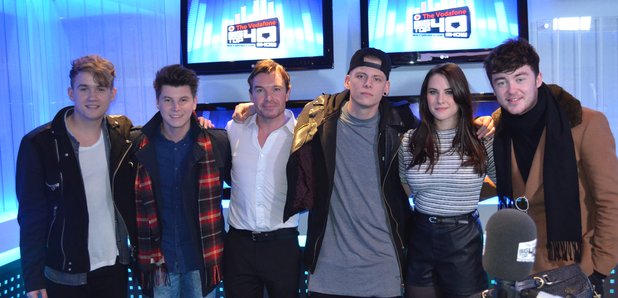 Rixton came in for a chat about the difference between the UK & the States and more with Greg & Kat this weekend!
Rixton's 'Wait On Me' debuted at No.9 this weekend and we were lucky enough to have the boys come in for a quick chat! As well as Jake choosing which of his famous parents is the better singer, the lads also revealed what they miss when they are touring in the States.
Check out our 'Rixton Quickfire Questions' gallery to find out what Jake's karaoke track is and what Charley's favourite movie is!